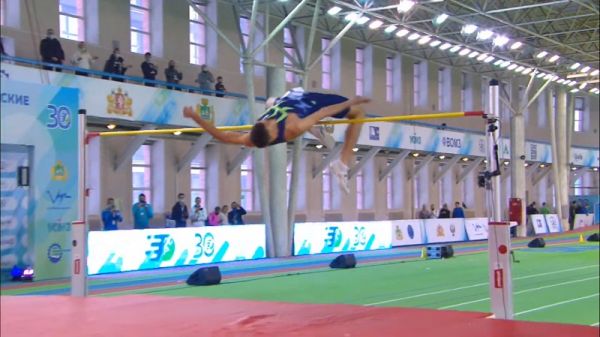 Mikhail Akimenko's World leading perfromance in the men's high jump was the highlight at the Christmas Starts indoor track and field meet in Yekaterinburgh, Russia on Thursday (7).
The 2019 World championships silver medalist on his third attempt cleared 2.30m setting an early 2021 World lead indoors in the men's high jump.
Mariya Lasistkene, the 5-times World champion, also cleared a new WL in the women's high jump with 1.92m. Anna Chicherova, the 2012 Olympic champion was second in the women's high jump with a solid 1.89m.
Total of 11 early world leads were produced at the Christmas Starts.
Igor Obraztsov won the men's 60m final in 6.57 seconds while Kristina Makarenko took the women's 60m in 7.21 seconds.
In the men's 300m dash, Aleksandr Yefimov clocked a very solid 33.38 for the win meanwhile Yekaterina Renzhina won the women's 300m in 37.35.
Aleksandra Gulyayeva led the women's 1000m from the start until with a dominant 2:37.35.
Konstantin Kholmogorov was the winner in the men's 1000m with 2:37.35.
See the full meet results here.
-->