2015 World 800m Champion Arzamasova of Belarus Gets 4-year Doping Ban

Posted by:
Watch Athletics
Saturday, 05 December 2020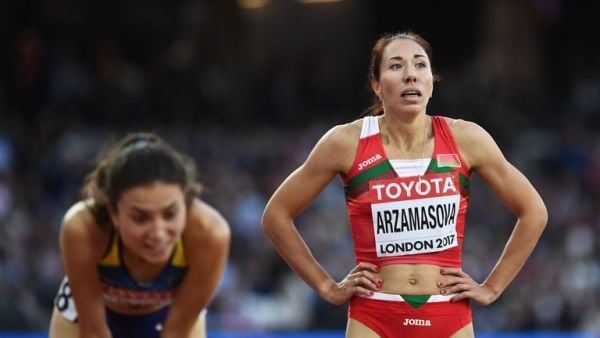 The Disciplinary Tribunal has banned middle-distance runner Marina Arzamasova of Belarus for 4 years from 29 July 2019 for the presence of a prohibited substance, a violation of the World Athletics Anti-Doping Rules.
Last year the former 800m world champion Marina Arzamasova tested positive for the drug Ligandrol (LGD-4033). The drug has been in clinical trials to treat muscle-wasting conditions. It is reportedly used in supplements by bodybuilders to build muscle mass with fewer side effects than steroids.
Arzamasova won the women's 800m at the 2015 World Athletics Championships in Beijing and 2014 European championships. She is also a silver medalist from the 2017 world relays championships 4x800m and an 800m bronze medalist from the 2014 world indoor championships.
"A decision in the case of World Athletics against Marina Arzamasova has been issued by the Disciplinary Tribunal."
"On 27 July 2020 the AIU issued Ms Arzamasova with a Notice of Charge for committing Anti-Doping Rule Violations contrary to Article 2.1 and Article 2.2 of the ADR in connection with the Presence of a Prohibited Substance in the Athletes Sample and the Use of a Prohibited Substance."
"The Disciplinary Tribunal consisting of Dr Despina Mavromati (Chair), Janie Soublière and Paul Ciucur determined that an Anti-Doping Rule Violation (ADRV) had been established pursuant to Article 2.1 of the 2019 IAAF Rules, and as a result a four-year period of Ineligibility is imposed, commencing on 29 July 2019. Ms Arzamasova's competition results between 29 July 2019 and 22 August 2019 are disqualified."
Sport Resolutions is the independent secretariat to the World Athletics Disciplinary Tribunal.
-->