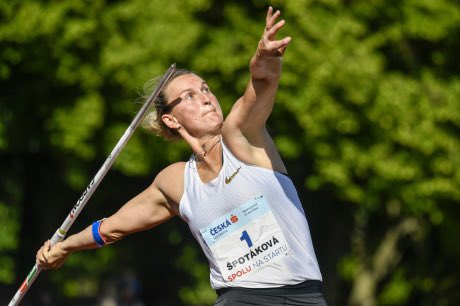 Barbora Spotakova and Jakub Vadlejch produced outstanding performances in the javelin at the opening round of "Back on the Track" series which took place in Kladno, the Czech Republic on Monday (1).
38-year-old Spotakova, the 2-time Olympic champion and the world record holder in the women's javelin opened her 2020 season with a modest 57.3m throw. She produced the winning throw in the next round of 63.69m.
The second place took Nikola Ogrodníková with a 62.92m throw in round three. In the final round, Spotakova also produced 62.81m.
In the men's javelin, Jakub Vadlejch, the 2017 World Championships silver medalist, prevailed with his opening round effort of 84.31m. The 29-year-old Vadlejch had only one valid throw. Petr Frydrych was second with 78.18m throw.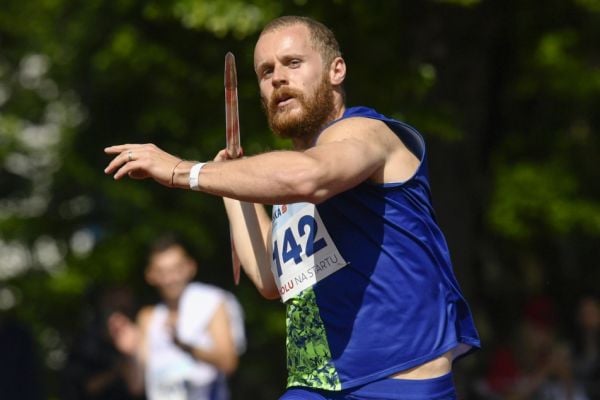 Jan Jirka blazed to the fifth-fastest 300 meters in history of the Czech Republic to take a surprise win in 32.82 seconds. Matěj Krsek took second place in a new PB of 33.05 as Pavel Maslak, the 3-time World indoor champion over 400m was beaten into third (33.10).
Elsewhere, Diana Mezulianikova took the women's 1000m in a World-leading 2:44.54. Lada Vondrova, a 400m silver medallist at the European U23 championships, won the women's 300m in 37.22. Tomas Stanek won the shot put with a solid 21.13m throw.
See full meet results in Kladno here.
The meet in Kladno was part of a massive project named "Back on the Track" which saw more than 17,000 athletes covering all age groups competing in 173 locations in the Czech Republic.
-->