There is a lot to know about the 2019 New York City Marathon. Take a look at what to expect this year.
The 49th New York City Marathon will take place on Sunday, November 3 rd featuring well-known athletes and up-and-coming racers in a competition that promises to have a lot of surprises. Will Lelisa Desisa and Mary Keitany keep their titles? Who are their strongest competitors? Let's see what we know so far.
Male Runners in the New York City Marathon 2019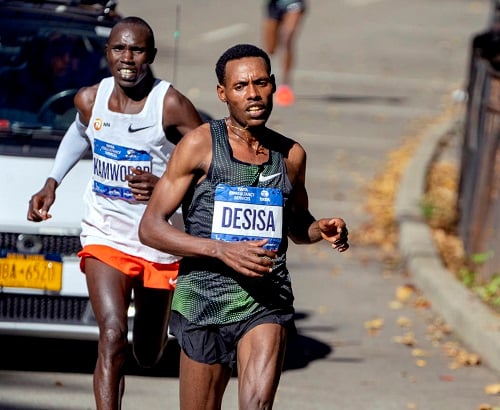 There are four strong figures in the male list that promise a lot and may as well deliver. You know their names well: Lelisa Desisa (Ethiopia), Shura Kitata (Kenya), Geoffrey Kamworor (Ethiopia), and Tamirat Tola (Ethiopia). Who is your favorite?
This year, Desisa has wins in NYC and at Worlds, not to mention the runner-up effort in Boston. Although impressive, there is a lot of questions about the time that he needs to recover from the tough race in Doha and get championship-ready for the NYC Marathon. Is four weeks of rest enough time to win the NYC Marathon and get to the podium? We will see on Sunday.
Now Kitata, Kamworor and Tola were the second, third and fourth places, respectively, last year with quite an impressive ending of seconds in between. Kitata is the youngest of the four favorite contenders for first place and has everything to win on Sunday. Kamworor is versatile and has run well each time he participated in New York. In 2015, he obtained a second place, in 2017, a first place and in 2018, a third place. Tola's latest results are not that impressive compared to previous years, but he still got great marks in London and Bogota.
Female Runners in the New York City Marathon 2019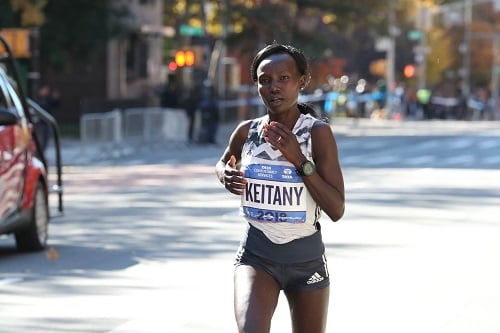 On the women's side, there are two names that sound loud and clear for the win. They are Mary Keitany (Kenya) and Ruti Aga (Ethiopia). They have run 2:17:01 and 2:18:34 respectively and the following time is not less than 2:22. Do you think it could be a debut winner? It hasn't happened since 1994, so we are not counting on it.
Keitany may be most people's favorite and in great shape but is not 100% sure that she will win. We say this based on her performance during the Great North Run where she ran her second slowest time since 2010, 67:58.
Aga had to dropp out of the Doha Marathon before the 15km, due to bad conditions for a major Marathon. That means it should not be a concern as is in Desisa's case. Other than that, her times have been consistently improving so she is a strong contender to win the New York City Marathon.
The major question between Keitany and Aga is the shoes. Although Aga is with Nike and will be able to race with the Vaporflys, Keitany is with Adidas that may come up with an equivalent pair. We say this because Keitany has been seen running in a pair of prototypes.
Here is the info on how to watch NYC marathon live.