World javelin champion Julius Yego of Kenya is in stable condition after a serious car accident.
On Sunday at around 10 pm Yego was driving alone in his brand new SUV Toyota Prado on Kapsoya road in Kenya when the high impact accident occurred.
Yego was rushed to the Meadiheal Hospital in Eldoret and was kept there for overnight tests. Florencious Koech, a neurosurgeon, at Mediheal Hospital told reporters that Yego's life was out of danger. "He sustained soft tissue injuries following the mishap but he is now stable," he said.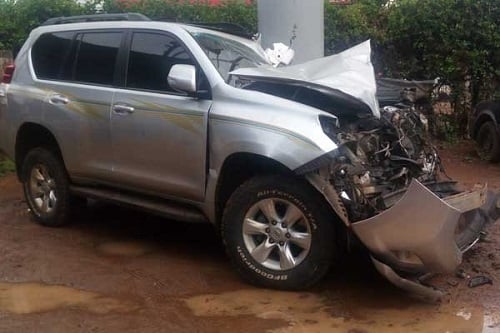 "I thank God to be alive," Yego told reporters as he was leaving the hospital on Monday with his wife.
"Following the impact, I thought that I had broken my leg but I later discovered that I was okay." he added.
Yego recently returned to training to prepare for the 2017 world championships in London where he will try to defend his world title.
Despite having to miss his last four attempts because of an ankle injury at the Rio Olympic Games, Yego still managed to win silver medal.