• Elaine Thompson runs 100m world lead; Fraser Pryce beaten in 200m

Posted by:
Watch Athletics
Sunday, 10 April 2016
Beijing World Championships 200m silver medalist Elaine Thompson equalled 100m world lead, while Olympic and World champion Shell-Ann Fraser Pryce was beaten in the 200m on Saturday at Seniors Link Up track meeting in Kingston, Jamaica.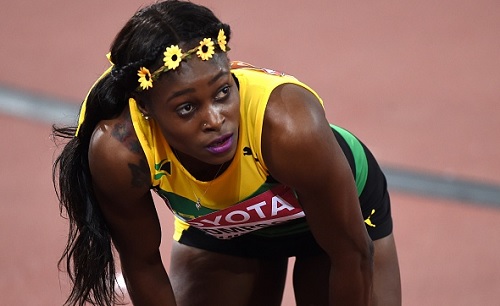 The 23-year Elaine Thompson in her season opener equalled the fastest time in the world this year of 11.07 (wind 0.0m/s) to win the women's 100m at the Link Up track meet. Anneisha McLaughlin-Whilby took second place in 11.41, while Audra Segree was third in 11.45 seconds.
Facing -2.7m/s headwind, Shelly-Ann Fraser-Pryce, the 7-time world and 2-time Olympic games champion, was beaten into 3rd place in the women's 200m. The women's 200m winner Stephanie McPherson clocked 23.12 ahead of Shericka Jackson 23.21 and Fraser-Pryce 23.24.