• Lavillenie and Suhr take global indoor titles in Portland

Posted by:
Watch Athletics
Friday, 18 March 2016
Pole vault super stars Renaud Lavillenie of France and Jenn Suhr of the United States were crowned champions at the World Indoor Athletics Championships opening day on Thursday in Portland, USA.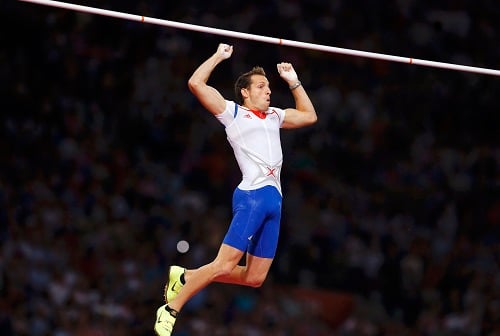 The men's pole vault world record holder lavillenie showed a brilliant performance of 6.02m to another global title.
The 29-year-old Frenchman needed only 2 jumps to win the world indoor title at 5.90m before setting a new championships record of 6.02.
Lavillenie attempted three times new world record of 6.17m but failed on all three attempts.
Sam Kendricks of the United States took silver with Poland's Piotr Lisek claiming bronze.
"I started thinking about the indoors almost the day after Beijing," Lavillenie said. "Beijing was a huge disappointment. I wanted to show here that I'm still around."
"It's not so often I do something like that, but pole vault is sometimes very dangerous and intense, and that's why we love it," he added.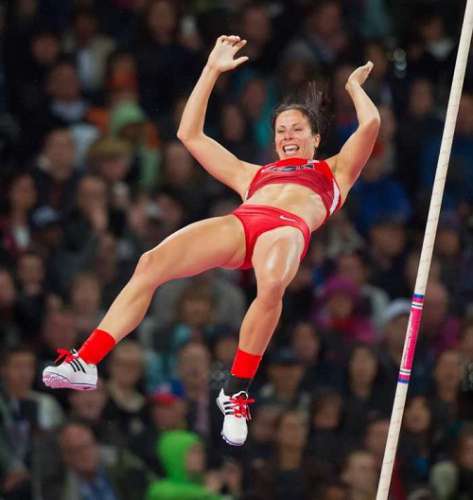 In the Women's pole vault contest Olympic champion Jenn Suhr also broke the championships record as she cleared an impressive 4.90m for the win.
After going over 4.90m the 34-year-old Suhr asked officials to raise the bar at a new world indoor record height of 5.04m, but shortly after she changed to stop the competition there as she decided to not put at risk her health as there were pains in her calf.
"My calf was pretty tight; I started the season healthy and I want to end the season healthy," said Suhr.
Women's pole vault videos here.
MEN'S POLE VAULT Top 3
1. Renaud Lavillenie (FRA) 6.02m
2. Sam Kendricks (USA) 5.80
3. Piotr Lisek (POL) 5.75
WOMEN'S POLE VAULT Top 3
1. Jenn Suhr (USA) 4.90m
2. Sandi Morris (USA) 4.85
3. Ekaterini Stefanidi (GRE) 4.80