• Felix to Open Season at Milrose Games

Posted by:
Watch Athletics
Thursday, 28 January 2016
Olympic champion Allyson Felix of the United States will kick off her 2016 season at the 2016 Millrose Games in New York on February 20, the meet organizers announced on Wednesday.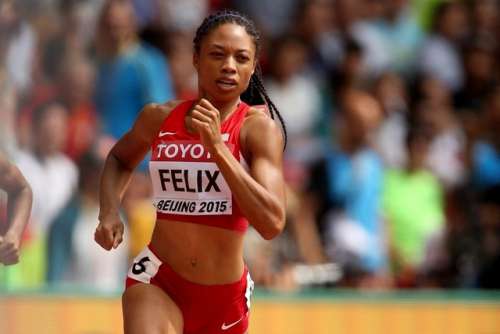 The 4-time Olympic champion Felix is set to contest in the 60m-meter dash. She will run against the 100m World championships bronze medalist Tori Bowie, Tianna Bartoletta, the defending long jump world champion and Jenna Prandini, the NCAA 100-meter dash champion.
Felix will return to the New Balance Armory Track and Field Center for the first time after racing as a high school junior for Los Angeles Baptist at the 2002 National Scholastic Indoor Championships.
Felix is a 4-time Olympic champion and 9-time world outdoor champion in 200m and 400m. She also won a gold medal in the4x400m at the 2012 world indoor championships in Doha.
Last week the IAAF changed the Rio Olympic schedule allowing more time between the 200m heats and the 400m final, this a allows Felix to run the 200m and 400m double.