• Three pole vault word champions to clash at PSD Bank Meeting in February
» Friday, 08 January 2016

Article source: Watch Athletics
Three pole vault world champions are set for a clash at next month's 11th International PSD Bank Meeting in Dusseldorf, the meeting organizers announced on Wednesday (6).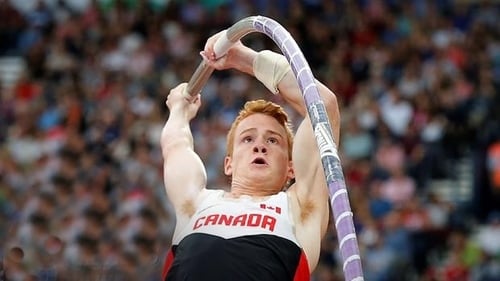 Defending world champion Shwan Barber is set to compete against former world champion Raphael Holzdeppe and reigning world indoor champion Kostadinos Filipidi of Greece.
Canada's Barber already has already opened his 2016 indoor season when he jumped 5.88m last weekend at an indoor meeting Texas, USA.
Germany's Raphael Holzdeppe, who won the world outdoor title in 2013 in Moscow has set his season's goals high as he is preparing to jump 6m this season.
"My plan is to jump 6m this season. Just how my training is going I'm fully confident. I just have to keep training, stay healthy inorder to have a great indoor season. Nothing else should stand in the way " Holzdeppe said.
The 2016 PSD Bank Meeting Dusseldorf is set for for February 3.