• Kipchoge to defend London Marathon Title
The 2015 best marathoner, Eliud Kipchoge, says he will run the London Marathon in April.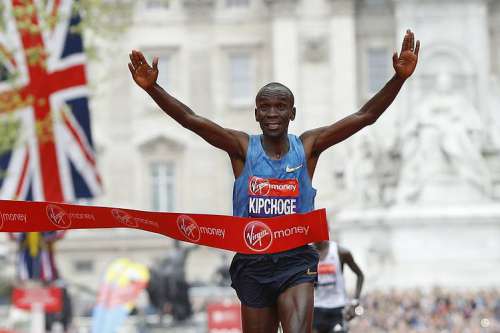 "London is where I will kick off my season and I'm confident of a better performance: " Said Kipchoge who won the 2015 London marathon in 2:04:42.
This year, the 2003 world 5000m champion, Kipchoge had a tremendous marathon season by winning world's one of the biggest marathons - the London and Berlin marathons.
His 2:04:00 winning time in Berlin remained as the fastest time in the world this year. In fact, Kipchoge won the Berlin marathon with his shoe's insoles out for most of the race, meaning that Kenan's time could have been way faster than 2:04. "It was not easy," he said after finishing Berlin marathon. "There were blisters on the left foot and my big toe is cut, with lots of blood."
After the 2016 London Marathon in April Kipchoge said he will return home to prepare for Rio Olympics.