• Bekele: Farah can't break my records

Posted by:
Watch Athletics
Tuesday, 22 December 2015
History's one of the greatest distance runners Kenenisa Bekele of Ethiopia told livemint.com that Mo Farah cannot break his 5000m and 10000m world records.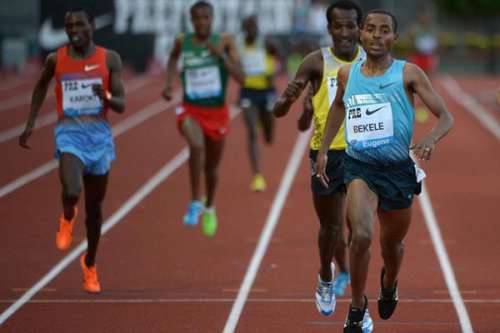 When asked if he sees Farah Breaking his records, Bekele replied: "
"Mo Farah can't break my records at the moment. It's hard for him, simply because if you look at his best timings, it is still very far from my record. At the moment, there is nobody who can break my record; but of course, we never know, a newcomer, a new generation will come. And if athletics keeps getting better, like it is, of course someone will break my record."
After winning multiple gold medals in world championships and Olympic games, Bekele last year in Paris made a successful debut in Marathon running 2:05.04.
The 33-year-old Ethiopian is yet to decide weather he will run the marathon or 10000m at Rio Olympics next year.