• Two Kenyans banned for using doping
Athletics Kenya (AK) on Friday banned two its country's athletes for failed drug tests.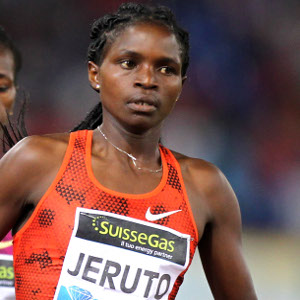 The 21-year-old 800m runner Agatha Jeruto and long distance runner the 26-year-old Josephine Jepkorir tested positive for anabolic steroid, Nandrosterone.
Jeruto tested positive in an out-of-competition test in Kenya in April and will serve 4-year ban, while Jepkorir who failed drug test at 10km road race in Luanda, Angola last December will serve 2-years.
"The athlete will therefore forfeit all titles, awards, medals, points, prize and appearance money from these races," AK said in a statement.
Two other Kenyan athletes, Koki Manunga and Joyce Zakary, are awaiting suspensions from the IAAF after they failed drug tests during the World Championships in Beijing in August.