Belarusian hammer thrower Pavel Krivitsky has been banned for four years for doping by his country's National Anti-Doping Agency.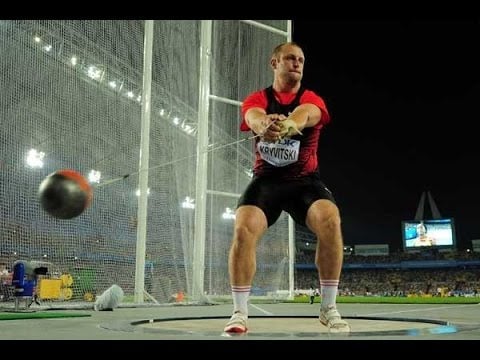 Krivitsky, who finsished in fourth-place at last year's European championships in Zurich tested positive for a growth hormone and the Belarusian National Anti-Doping Agency handed the him a four-year ban on Sept. 3 backdated to June 22.
In 2005 Krivitsky won the European under-23 champion and took fifth place at the 2011 world championships in Daegu.
In 2012, Belarusian shot putter Nadzeya Ostapchuk was stripped of her Olympic gold medal after testing positive for a banned steroid.
Two years ago another Belorussian shot putter Andrei Mikhnevich received Lifetime ban and lost all his world and Olympic games medals since 2005 after the IAAF's re-tested his samples stored from 2005 World Championships, Helsinki, Finland.