• Canadian Shawn Barber Wins Pole Vault, Lavillenie takes bronze

Posted by:
Watch Athletics
Monday, 24 August 2015
Canada's Shawn Barber has won the gold medal in the men's pole vault at the world track and field championships in Beijing on Monday, August 24.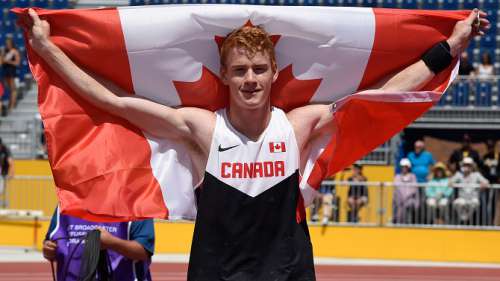 The 21-year-old Barber shocked current world record holder Renaud Lavillenie (FRA) and 2013 world champion Raphael Holzdeppe (GER) by taking gold with a mark of 5.90m.
Holzdeppe, who also cleared 5.90m took silver on a count back, while Lavillenie sattled in third with a mark of 5.80m.
It's the first medal ever won by a Canadian in pole vault at worlds.
The last time a Canadian reached an Olympic podium was in 1912, when William Halpenny earned bronze.
Watch Shawn Barber Interview After Winning Gold