• Ennis-Hill in lead, Theisen-Eaton in fourth place after 1st day of women's heptahlon

Posted by:
Watch Athletics
Saturday, 22 August 2015
Great Britain's Jessica Ennis-Hill is currently leading the women's heptathlon with 4005 points after the first day of Beijing World Athletics Championships.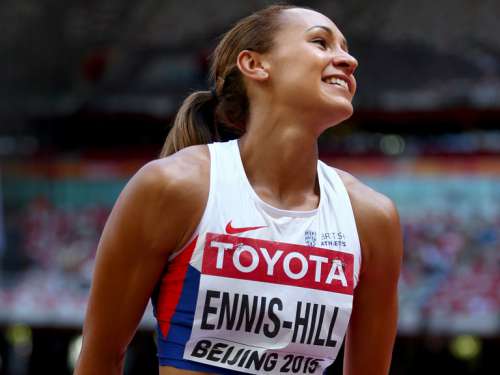 Ennis-Hill opened the day with 12.91 (1138) seconds in 100m hurdles, 1.86m (1054) in high jump, 13.73m (776) in shot put and 23.42 (1037) seconds in the 200m.
Fellow Brit Katarina Johnson-Thompson is following Ennis-Hill with 3925 points, while Nadine Visser of Netherlands is in the third place place with 2871 points.
After a sluggish 200m Brianne Theisen-Eaton of Canada lost her lead and is now in fourth place with 3865 points.
Women's heptathlon will continue tomorrow with long jump, javelin and 800m race.
Full women's heptathlon results here.