• Asafa Powell can Win 100m Gold in Beijing; Says Coach
Asafa Powell can win the gold in the 100m at this month's World Athletics Championships in Beijing, says his coach and brother Donovan Powell.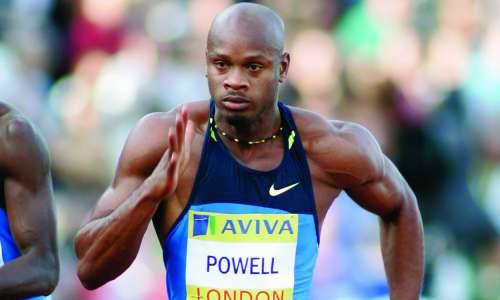 "He is in tremendous shape now, his weight is down and we are looking forward to the competition, to getting him through the rounds without problems." Donovan told Jamaica Gleaner.
"It's been a great experience coaching him (Asafa). I'm just guiding him; it doesn't seem to me that I'm coaching him. It feels like I'm just guiding him, and I'm trying to guide him in the right direction."
In the past championships injuries and lack of confidence denied the two time world championships bronze medalist Powell to win global titles. Donovan believes that renewed confidence and strength are the major factors that will help his athlete finally win gold in Beijing.
"I've told him to just be confident, go out there and execute and run his own race," said Donovan. "We are looking for a PB this year, and I see where we can get that done here.
"He (Asafa) is just more confident now, and I think he is ready to go. He has a chance to win that gold, and if he does the right thing, then that can certainly make that happen," added Donovan.