• Ruuskanen 88.90m PB at Finnish Champs

Posted by:
Watch Athletics
Wednesday, 05 August 2015
Javelin thrower Antii Russkanen highlighted the Finnish national championships with a massive throw of 88,98m (291′ 11″) on Sunday, August 2 in Pori, Finland.
Ruuskenen's mark is now the 4th farthest this season in the world behind Julius Yego (KEN) 91.39m , Keshron Walcott (TRI) 90.16m and compatriot Tero Pitkamaki 89.09m.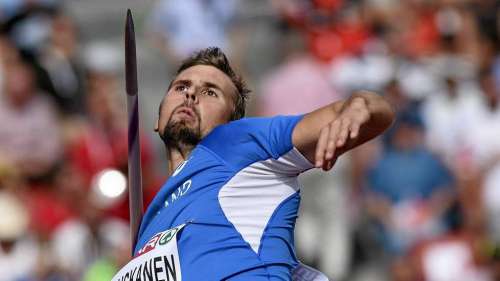 Ruuskanen also managed to make the Finish Beijing world championships team together with Ari Mannio with season's best 86.82m and Tero Pitkamaki.