SEVEN African countries - South Africa, Nigeria, Botswana, Morocco, Zambia, Ethiopia and Kenya had a fair representation at the 33rd Madrid track and field meeting in Spain on Saturday - 11 July 2015. None of the athletes were big names. But, they showed determination to brighten their futures in the sport.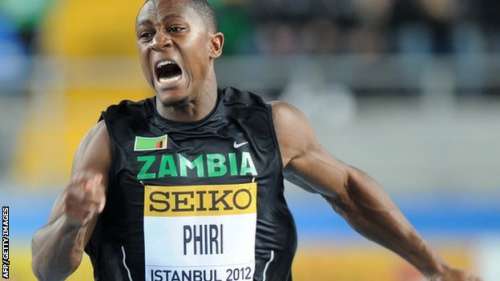 Carina Horn of South Africa was the only one from a group of new athletes who performed much better finishing third in the women's 100m in 11.10 seconds. Horn had won her heat in a faster time of 11.06 seconds..
Gerald Phiri of Zambia and Patrick Chinedu of Nigeria finished fourth and fifth in men's 100m. Both of them failed to go through to the final.
Another South African, Cornel Fredricks, who despite being more mature than the rest of the African contingent was eliminated in his preliminary round in the men's 400m hurdles. He finished fourth ahead of Miles Ukaoma of Nigeria, who also did not qualify for the final.
Botswana's Onkabetse Nkobolo ran a sub 46 seconds in the 400m, finishing seventh overall out the two preliminary rounds. His time showed a lot depth for the up-and-coming athlete - who is likely to be part of his country's 4x400m relay at the world championships in China.
Malika Akaouri, the only athlete from Morocco finishing fifth in the women's 800m.
Ethiopia was the better side with Getnet Tigist winning the women's 3 000m steeplechase and Abdiwak Tura took the men's 3 000m title. The usually powerful Kenyans played second fiddle to the Kenyans in the two long track events.
Report by GESHOM NYATHI, a Zimbabwean freelance sports journalist based in England and exclusively for Watch Athletics