• Kirani James Wins Rabat 400m with borrowed spikes from an athlete
Grenada's Olympic 400m champion Kirani James took 5th straight win this season in the 400m at the Rabat IAAF World challenge meet on Sunday.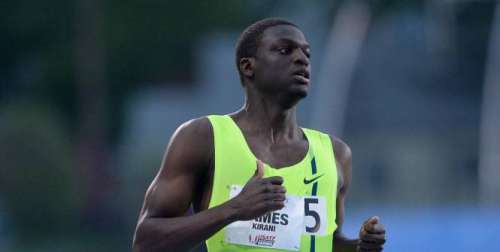 James recorded a time of 45.15 beating second place finisher Lalonde Gordon of Trinidad and Tobago by almost a second.
The Grenadian quarter miler said he had to borrow race spikes from another athlete after he arrived in Rabat without his travel bag.
"Yes I had to Borrow shoes. The guy was running probably 30 minutes later and probably was in call room, so I had to go get his shoes to him." James said.