• Jobodwana & Ahoure Tipped to Excel in Oslo

Posted by:
Watch Athletics
Wednesday, 10 June 2015
Sprinters Anaso Jobodwana of South Africa and Murielle Ahoure of the Ivory Coast have a chance to win their respective events owing to a lack of a strong entrants in
Thursday's

Oxon Bislet Games in Oslo in Norway -

11 June

.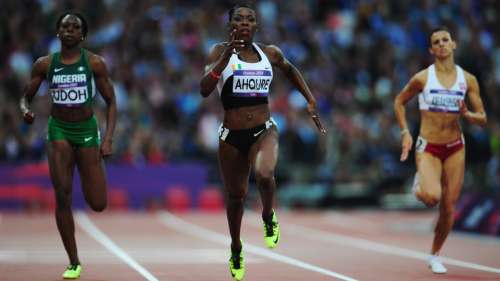 The Preview young South African who made a quick rise to the top has the second fastest time of 19.87s on the start list of the men's 200m race. Christopher Lamaitre of France, a former European champion is the lead athlete with 19.80s to his credit.
Third best is Saidy Ndure of Norway would be pressurised to run hard and appease the home crowd. He has been in the game for a long time and has the potential to be a tough challenger.
Great Britain's pair of James Ellington and Richard Kilt are equally vying for podium places along with Carvin Nkanata of Kenya, Harry Adams of the USA and Karol Zalewski.
The women's 100m race has more of a similar scenario to the men's 200m with no availability of the big guns. Ahoure, the Ivorian sprinter who is a double 100 and 200m silver medallist at the last world championships in Moscow - becomes the favourite. Her fastest time is 10.81s.
Leading contenders should be the vastly experienced Veronica Cambell-Brown and Ivett Lalova of Bulgaria and dark horses in Cristina Santos Oliviera of Brazil, Asha Phillip Great Britain and Jessica Young of the USA.
Despite the shortage of depth in the short sprinting events, this popular annual competition is bound to provide excitement in other track and field events and it forms part of the lucrative IAAF Diamond League series.
Article by Geshom Nyathi, a Zimbawean freelance sports journalist based in England and exclusively for Watch Athletics