Super talanted pole vaulter Robeilys Mariley Peinado of Venezuela set a new world junior pole vault record on Wednesday May 20 at Memorial Máximo Viloria in the city of Barquisimeto, Venezuela.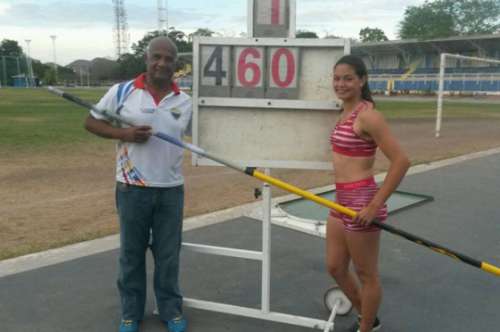 The 180-year-old Peinado vaulted 4.60m beating previous world junior record set this year on 14 of February by Australian Nina Kennedy by only 1 centimeter.
Peinado also also smashed her own South Amrican U23 record that stood at 4.40m.
Her new personal best mark is also a qualifying standard for this years world championships in Rio and next year's Rio Olympics.