The 2014 Asian Games gold medalist Eunice Kirwa of Bahrain won Nagoya women's marathon, while Russia's Mariya Konovalova set age 40+ world record on Sunday (8).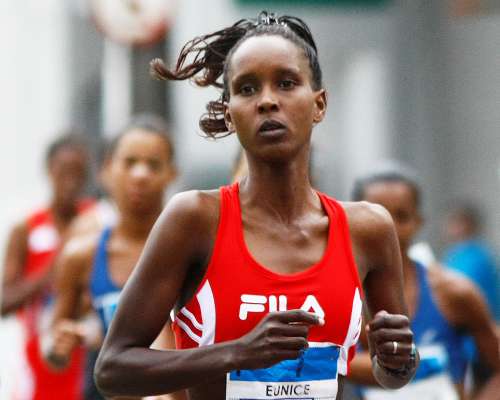 Kirwa posted a new course record of 2:22:08 to win women's race, meanwhile 40-year-old Konovalova posted a new Masters record of 2;22:27 to take second place.
The third place took Japan's Sairi Maeda, who finished 21 seconds behind last year's Nagoya marathon winner Konovalova.
Top Results Nagoya Women's Marathon | Full Results Here>>
1. Eunice Kirwa (Bahrain) - 2:22:08 - CR
2. Mariya Konovalova (Russia) - 2:22:27 - PB - 40+ WR
3. Sairi Maeda (Japan/Daihatsu) - 2:22:48 - PB
4. Mai Ito (Japan/Otsuka Seiyaku) - 2:24:42 - PB
5. Risa Takenaka (Japan/Shiseido) - 2:28:09
6. Keiko Nogami (Japan/Juhachi Ginko) - 2:28:19
7. Anna Incerti (Italy) - 2:29:10
8. Reia Iwade (Japan/Noritz) - 2:29:16
9. Olena Burkovska (Ukraine) - 2:29:45
10. Eri Hayakawa (Japan/Toto) - 2:30:21
11. Aki Odagiri (Japan/Tenmaya) - 2:30:24 - PB
12. Miho Ihara (Japan/Team Sekisui Kagaku) - 2:30:52
13. Yoko Shibui (Japan/Mitsui Sumitomo Kaijo) - 2:31:15
14. Shiho Takechi (Japan/Yamada Denki) - 2:31:18
15. Haruna Takada (Japan/Yamada Denki) - 2:31:23