The 6-time Olympic champion, Usain Bolt, confirmed today that he will return to Paris Diamond League meeting on July 4th.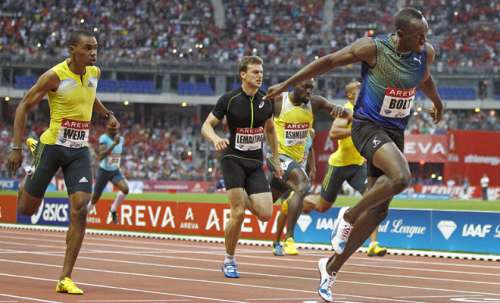 The world 100m and 200m world record holder has won the Paris meeting in four previous occasions and holds the 100m meet record of 9.79 seconds he set back in 2009.
"It is an extremely important image because Bolt attracts non athletics oriented spectators (generally he can add 10-15 000 extra spectators)," French track and field president and one of the organizers Bernard Amsalem told AFP on Wednesday.
Usain Bolt won the Paris Diamond League meet 100m in 7.79 seconds In 2009, in 2010 he took the 100m in 9.84; a year later he contested in 200m which he won in 20.03. His last race was in 2013 when the 'sprint legend' won the 200m with a time of 19.73 seconds.