Former World marathon record holder Patrick Makau will run his first marathon in almost two years on Sunday at the International Fukuoka Marathon in Japan.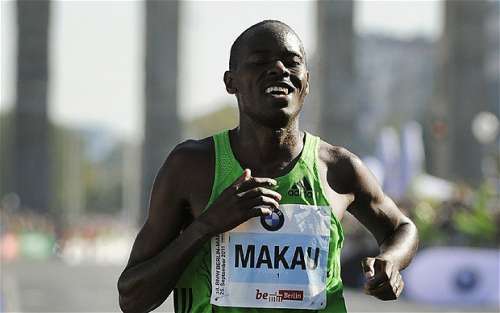 Makau, who was sidelined by injuries and almost hanged up his spikes will go out on Sunday to prove that he is back in top shape.
"It has been two years of frustrations. I have been in and out of Kenya seeking medical attention. I have been to Germany more than three times to consults doctors and have seen as many doctors in Kenya," Makau said.
Defending champion Martin Irungu Matathi will be Makau's strongest opponent however Asefa Raji, who to took second in Paris in 2012 is also a threat.
"I have so many doubts in my mind over the race. It will be a challenge, but the biggest test will be myself. I have been out for long and though I have run in a few events, they have not been easy and I do not expect a walk in the pack in Fukuoka," Makau said.
It will be important for Makau on Sunday not only to win the race but also to hit a good mark to gain his confidence as he plans to brake World Marathon record next year.
"I can run two hours and five minutes in Fukuoka. Based on the quality of training I have gone through since returning to my best form. It is possible, my knee injury is completely healed and soon the focus will be on the world record."
The Fukuoka international marathon an IAAF permit road race is scheduled for Sunday December 7.
-->