World's one of the best 5km runner
Dejen Gebremeskel of Ethiopia will be making his half marathon debut at Rock 'n' Roll Philadelphia Half Marathon on Sunday, September 21.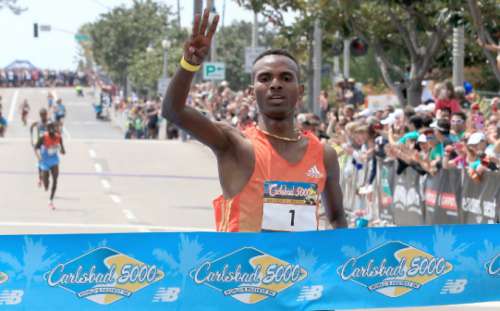 The four time Calrsbad 5km winner Gebremeskel will have a special test on Sunday as the world's top road racers; Kenyans Baden Karoki, Cybrian Kotut and Geoffrey Bundi, and Eritrea's Samson Gebreyohannes will try to break Zersenay Tadese's world record of 58:23. The elite group will be paced by Alex Olotiptip of Kenya, who has run the half marathon in 59:58.
"I'm looking forward to making my debut half marathon in Philadelphia," Gebremeskel said. "As a Carlsbad 5000 winner, a Rock 'n 'Roll half marathon is a great choice for me as I know [the organizers] will bring [strong] opposition and put on a great race. I hope to run fast and look forward to testing myself against the world's best."
Rock 'n' Roll Philadelphia Half Marathon will start on Sunday, September 21 at 8:00am US Eastern day time.