Olympic medalist Dawn Harper Nelson (USA) finished first in 100-meter hurdle race at IAAF Diamond League Sainsbury's Birmingham Grand Prix in Birmingham, England on Sunday. She bested fellow American Queen Harrison, with an official time of 12.66 seconds.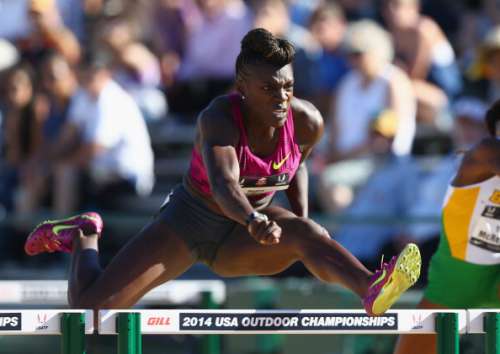 The Olympic hurdler sits in second place on the leader board with 13 points, behind Harrison who holds the top spot with 17 points in the quest for the IAAF Diamond League trophy.
Harper Nelson can take first place in their next competition in Zurich on Aug. 28 by receiving double points for winning the race. Should Harrison take second place behind Harper Nelson the series will end in a tie.
The championship decision will be made based on the runner's record in the season with Harper Nelson leading Harrison by one race.
Harper Nelson still holds the world lead time of 12.44 seconds set in Paris on July 5.
# # #
Tonita Perry, APR
Principal/Public Relations Strategist
Eaddy Perry & Associates, Inc.
+1704.965.6956 (HQ) | +1310.709.9389 (LA) | FAX +1704.631.4564
www.eaddyperry.com
-->