Canadian shot putter Dylan Armstrong will be awarded the bronze medal from the 2008 Beijing Olympics after Belarus shot putter Andrei Mikhnevich received a lifetime doping ban.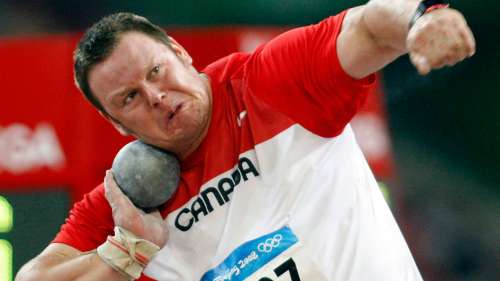 Armstrong, who at the 2008 Beijing Olympics finished fourth just 1 centimeter from the bronze position, was confirmed by the International Olympic Committee on Thursday as the third place finisher after IAAF banned Mikhnevich for life after a second doping offence. As a result, Mikhnevich´s results dating back from 2005 are annulled and all the medals from that period removed meaning that Armstrong will also receive the World Indoor bronze from the 2010 world indoor championships.
"I'm totally thrilled that I will receive the 2008 Olympic Games bronze medal that I worked very hard for," said Armstrong in a statement released by Athletics Canada. "Winning an Olympic medal was a major goal and childhood dream since I was nine.
"Missing the medal in 2008 by a single centimetre was tough. On a positive note I will say it definitely provided me more determination and drive, helping me achieve more medals at major championships."
Image Source: Link

-->