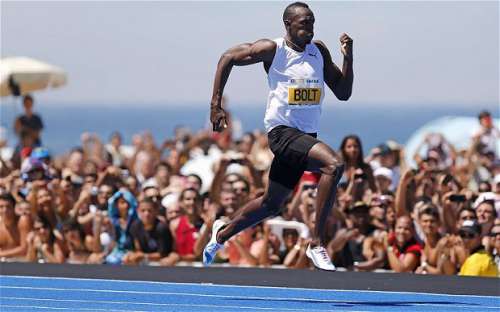 World's fastest man Usain Bolt will travelto Rio de Janeiro next month after Glasgow Commonwealth games to compete in a special 100 meter race on the beach, he posted on his website on Sunday.
The "Mano a Mano" 100m race on Copacabana Beach is scheduled on August 17.
In March 2013 Bolt won the Copacabana Beach 150m race on the track specially build track for this type event.
Bolt's late season opening race will be at the Glasgow Commonwealth games on August 1-2 where he will run 4x100m relay for Jamaica.
Bolt is also scheduled to compete in 100m races in Warsaw on August 23 and in Zurizh Diamond League on August 28.