Graham Blanks Wins in NCAA Cross Country Championships

Posted by:
Watch Athletics
Saturday, 18 November 2023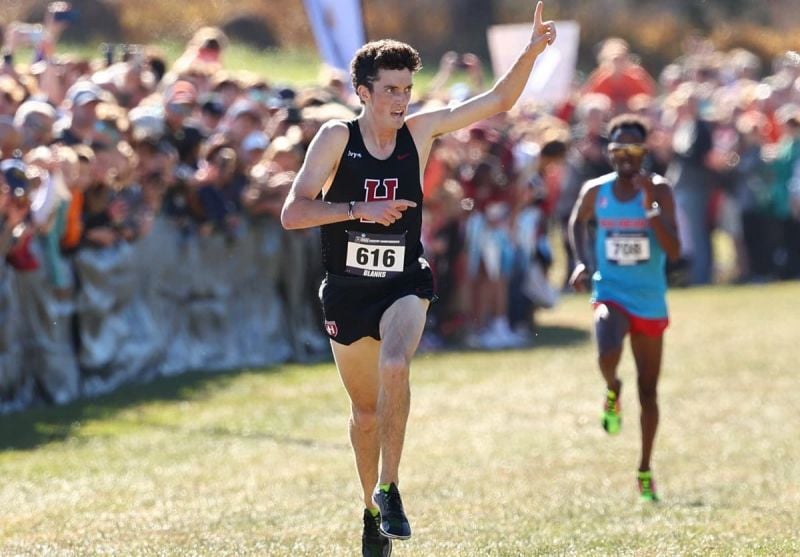 On Saturday, November 20, at University of Harvard junior Graham Blanks made history by claiming the men's 10k title at the NCAA Cross Country Championships at the scenic Panorama Farms in Charlottesville, Virginia. Blanks, who finished 6th at last year's championships, surged away from New Mexico's Habtom Samuelin in the final 400m to win his first ever NCAA title in a remarkable time of 28:37.
The race began with a large pack of 35 runners closely packed together, with two seconds separating them from the leading runners. By the time the race reached the 5k mark, the leading pack had been reduced to 12 runners.
After the 7k it was at this time that the main changes took place, with Patrick Kipro from Arkansas, Graham Blanks, Habtom Samuel, and Denis Kipngetich from Oklahoma State making significant moves and creating a gap of 4 seconds from the rest of the field.
With less than 2 kilometers remaining, Samuel and Blanks exchanged surges, as the two runners found themselves battling for the title. However, it was Blanks who displayed remarkable strength and endurance in the final stretch, ultimately beating Samuel by three seconds to secure the NCAA Cross Country title.
Meanwhile Stanford's Ky Robinson managed to take the third place with 28:55 as the defending champion Nico Young from Northern Arizona crossed the line in 6th place.
Oklahoma State Clinches DI Men's Cross Country National Championship
For the first time in over a decade, Oklahoma State has triumphantly secured the DI Men's Cross Country National Championship, marking a significant achievement in their athletic history. With a remarkable score of 49, they outpaced their closest competitors, Northern Arizona, who finished second with 71 points. BYU also made an impressive showing, securing third place with 196 points.
-->