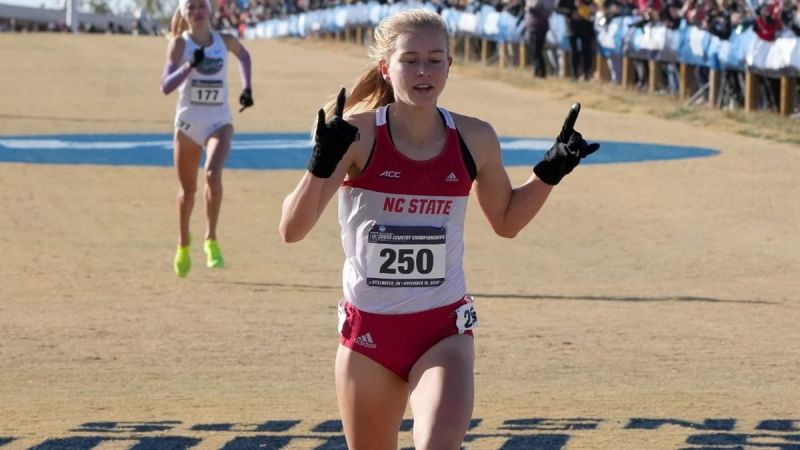 TALLAHASSEE, FLORIDA - North Carolina's Parker Wolfe clinched the individual title in the Men's 8k at the 2023 ACC Cross Country Championships on Friday. Wolfe, who narrowly missed out on the top spot last year, finished with a time of 23:03.1. This victory marks the first time a Tar Heel has won the conference title in cross country since 1997.
The celebration didn't stop there for North Carolina, as the Tar Heels went on to win their first men's team title since 1985. Their success was underpinned by an impressive collective performance, as they managed to place four runners in the top 10: Parker Wolfe (1st), Alex Phillip (4th), Ethan Strand (6th), and Jake Gebhardt (9th).
On the women's side, the dominance of North Carolina State was on full display. Katelyn Tuohy, representing NC State, reigned supreme in the Women's 6k event. Crossing the finish line at 19:22.8, she led the pack by a significant 7-second margin. With this win, Tuohy not only defended her title but also became the first back-to-back ACC women's winner since Susan Kuijken of Florida State achieved a three-peat between 2007 and 2009.
The Wolfpack women showcased their depth and consistency, securing their eighth consecutive team title, a remarkable achievement that set a new ACC record.
-->