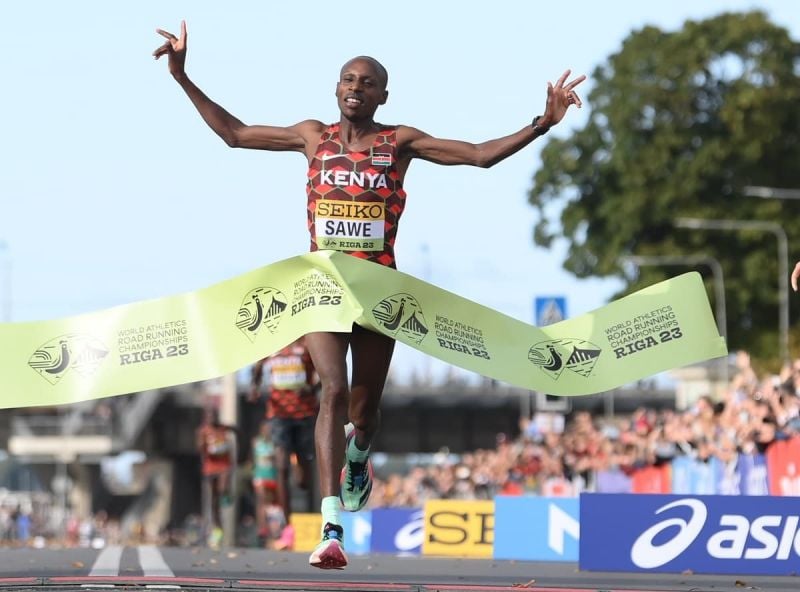 Riga, Latvia - The inaugural World Road Running Championships continued to be a showground of Kenya's unrivaled prowess in long-distance running. On Sunday, in the men's half marathon, another dominant display unfolded as Sebastian Sawe secured victory in a thrilling finale.
In a compelling showdown, Sawe snatched the lead from his fellow Kenyan, Daniel Simiu, just a few meters from the finish line, after Simiu had led for the majority of the race. This dramatic turn of events saw Sawe, this year's Berlin Half Marathon winner, claiming the top honors in a record-breaking time.
Sebastian Sawe crossed the finish line in a stellar 59 minutes and 10 seconds, setting a new championship record. Despite leading for the most part, Daniel Simiu had to settle for silver, finishing closely in 59:14. This marked yet another second-place finish for the talented Simiu, highlighting his consistent performance at a global level.
Adding to Kenya's impressive haul, Vienna City Marathon champion Samwel Mailu secured the bronze, completing the race in 59:19.
-->