Armand Duplantis Elevates to New World Record in Men's Pole Vault at Prefontaine Classic

Posted by:
Watch Athletics
Sunday, 17 September 2023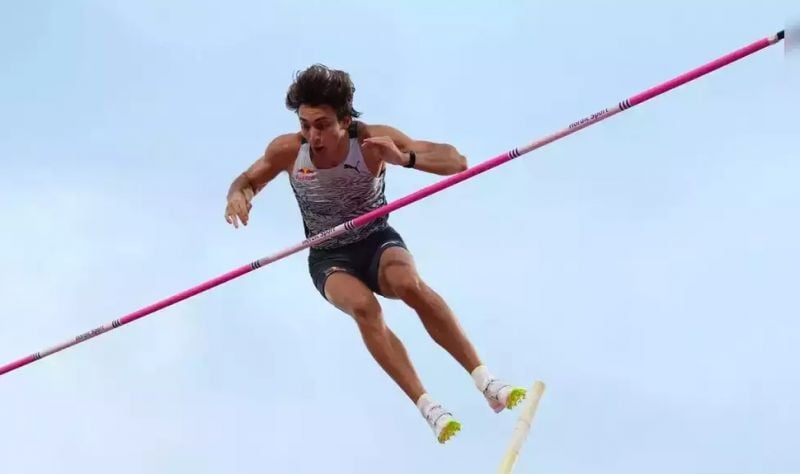 EUGENE, OREGON - The Diamond League Prefontaine Classic at Hayward Field witnessed another spellbinding moment in the annals of athletics, as Swedish sensation Armand Duplantis etched his name deeper into the history books with a mesmerizing pole vault performance.
"Marvelous Mondo," as he's affectionately dubbed in the athletic circles, has done it again – raising the bar, both metaphorically and literally. Duplantis scaled an astonishing 6.23m (20 feet, 5.25 inches), obliterating his previous world record by a centimeter, a record he set just seven months ago indoors with a vault of 6.22m (20 feet, 4.75 inches).
In the aftermath of yet another groundbreaking performance, Duplantis was the embodiment of humility and passion. "The limit is very high, and I hope that I can continue to jump well and keep jumping higher than I did today, but for now I'm not really thinking about anything except enjoying this moment and enjoying what I just did," he expressed, the joy evident in his eyes. The sheer dedication to his craft was evident as he further elaborated on his journey and aspirations, "For me, I just try to jump high. I love pole vaulting so much and I've loved it ever since I was just a little kid. If I'm able to take pole vaulting to another level and I can get as many eyes as possible watching it by jumping really high and doing some cool things, then that's a job well done by me. I like where I'm at, I'm gonna try to keep building on this." His words served not just as a testament to his athletic prowess but also to his unwavering love for the sport.
Men's Pole Vault Results
| POS | NAME | NAT | RESULT |
| --- | --- | --- | --- |
| 1 | DUPLANTIS Armand | SWE | 6.23 World Record |
| 2 | OBIENA Ernest John | PHI | 5.82 |
| 3 | KENDRICKS Sam | USA | 5.72 |
| 4 | MARSCHALL Kurtis | AUS | 5.72 |
| 5 | NILSEN Christopher | USA | 5.72 |
| 6 | BROEDERS Ben | BEL | 5.52 |
| 7 | LIGHTFOOT KC | USA | 5.52 |
-->