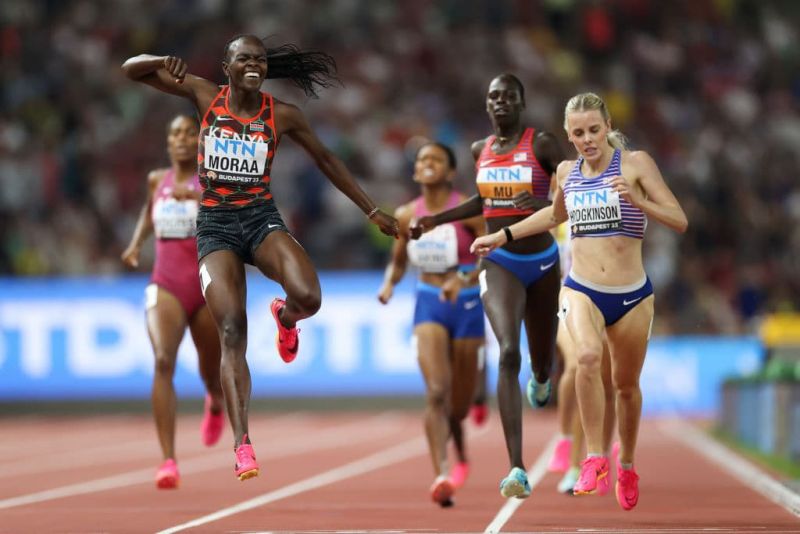 BUDAPEST - Mary Moraa, the Kenyan track sensation, brought a halt to Athing Mu's indomitable winning streak in a thrilling 800m final at the World Athletics Championships here in Budapest. Moraa crossed the finish line in a splendid time of 1:56.03, making it clear that she's currently the woman to beat in this discipline.
Athing Mu, who had been undefeated since the beginning of 2021, experienced an uncharacteristic dip in her form on the home stretch. This allowed Britain's Keely Hodgkinson to capitalize, seizing second place and securing her third consecutive global silver medal with a time of 1:56.34. Despite her commendable performance throughout the race, Mu had to settle for bronze, clocking 1:56.61.
This 800m final will be remembered not only for its drama but also for the depth of talent that was on display. It's a testament to the quality of the competitors that six women managed to break the 1:58 mark. Following the leading trio were Raevyn Rogers in fourth place, Jemma Reekie in fifth, and Nia Akins taking the sixth spot.
-->