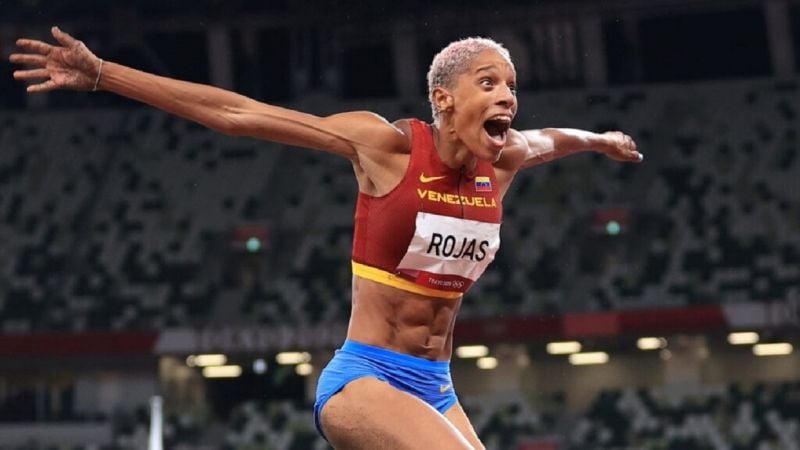 Budapest, August 25 - The World Athletics Championships in Budapest witnessed an extraordinary turn of events on Friday as reigning world and Olympic champion, Yulimar Rojas of Venezuela, staged a dramatic comeback to seize victory in the women's triple jump final.
Rojas, who had been unusually trailing in eighth place with a modest 14.33 meters, entered unfamiliar territory as the final round of the triple jump commenced. For an athlete who has consistently dominated the event for years, it was an unexpected and challenging situation. However, champions are known for rising to the occasion when it matters most, and Rojas was no exception.
With the pressure at its zenith, Rojas harnessed her prowess and unleashed a staggering leap of 15.08 meters in her last attempt, propelling herself into the lead. The stadium erupted in astonishment and awe as she defied the odds and showcased why she is a force to be reckoned with in the world of athletics.
The intensity of the competition didn't subside after Rojas's incredible jump. As the remaining seven opponents took their final attempts, the Venezuelan champion found herself holding her breath, anxiously awaiting the outcome. With each jump, the suspense grew, but luck was on Rojas's side as none of her competitors managed to surpass her remarkable 15.08-meter leap.
The battle for the podium was a closely-fought one. Maryna Bekh-Romanchuk from Ukraine, who had held the lead from the very first round with her impressive 15.00-meter jump, displayed exceptional consistency and technique throughout the competition. Her performance earned her a well-deserved second place, securing the silver medal.
Cuba's Leyanis Perez Hernandez showcased her tenacity and skill, clinching the bronze medal with a leap of 14.96 meters. The podium was tightly contested, with Jamaican athlete Shanieka Ricketts finishing just 3cm behind Hernandez, adding to the drama of the event.
Thea LaFond and Liadagmis Povea were also remarkable contenders, finishing with jumps of 14.90 meters and 14.87 meters, respectively, underscoring the incredible depth of talent in the women's triple jump discipline.
In the end, Yulimar Rojas emerged as the triumphant victor, proving that champions are defined not only by their records but also by their ability to overcome adversity and deliver when it matters most.
-->