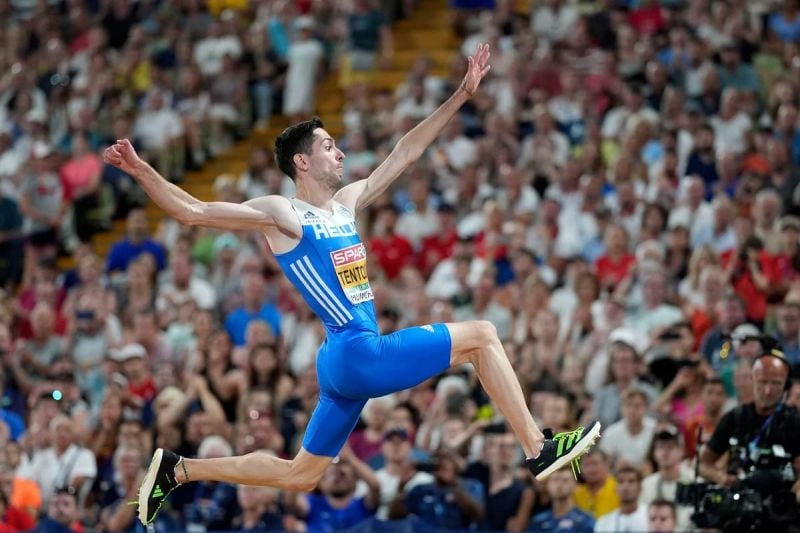 In a thrilling display of athleticism and determination, Olympic champion Miltiadis Tentoglou secured the men's world long jump title in Budapest on Thursday, leaving spectators on the edge of their seats until the final moments. Throughout the competition, the Greek athlete found himself in the second position, setting the stage for a nail-biting climax during his sixth and ultimate jump.
Summoning every ounce of his skill and strength, Tentoglou launched himself into the air for his final attempt, achieving an astonishing distance of 8.52 meters.
Claiming the silver medal was Jamaica's Wayne Pinnock, whose remarkable performance resulted in an impressive 8.50 meters jump. The podium was further adorned by Tajay Gayle, another Jamaican standout, who gracefully secured the third spot with a distance of 8.27 meters.
-->