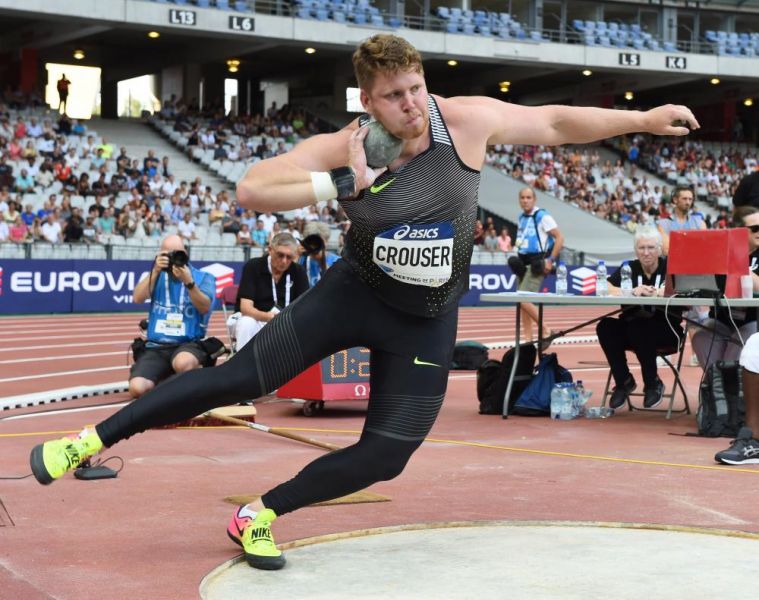 On Saturday night, August 19, Ryan Crouser showcased his unwavering determination and resilience, embodying the true spirit of a champion. Despite facing the formidable obstacle of blood clots in his legs, Crouser, who is both an Olympic and defending world champion, defied the odds and triumphed in spectacular fashion. He left a lasting mark on the Budapest World Athletics Championships. Crouser's awe-inspiring achievement serves as a testament to the indomitable human spirit and inspires athletes around the world who face adversities.
Ryan Crouser once again proved his mettle in the shot put arena during the World Championships. With a colossal throw of 23.51m on his last attempt, he was tantalizingly close to surpassing his own world record, missing by a mere five centimeters. This wasn't his only remarkable feat of the day; earlier, he had bettered his own Championship record from the previous year with a 22.98m throw on his second attempt. This performance alone had secured him the gold medal even before he took his final shot.
Ryan Crouser, reflecting on his performance, delved deep into the emotions of the event. "That was a tough one," he began, his voice echoing the weight of the challenges he faced leading up to the event. "The last throw was testament to all the hard work and dedication over the last year." Recognizing the intense strain of the preceding days, he added, "The last few days have been hard, so with all that has happened, it was a phenomenal throw."
Italy's Leonardo Fabbri delivered a stunning performance, achieving a significant personal best with a throw of 22.34m. This outstanding effort added a remarkable 35cm to his previous best, securing him the silver medal. The bronze medal spot was claimed by Joe Kovacs of the USA. Interestingly, despite representing another nation, Kovacs was met with roaring applause and cheers from the Hungarian crowd, a nod to his ancestral ties to the country. His throw of 22.12m in the fifth round proved pivotal, allowing him to edge out New Zealand's Tom Walsh and clinch the coveted bronze medal position.
-->