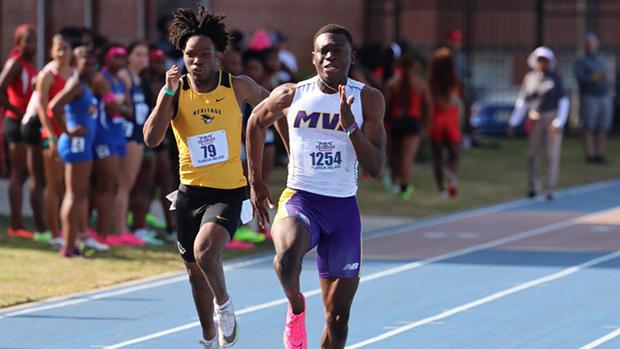 Issam Asinga stormed to a new USA high school 200m record when he finished 3rd in 19.97 seconds at the exas Tech Corky/Crofoot Shootout in Lubbock, Texas on Saturday, April 29.
Asinga shaved 0.12 seconds from Noah Lyles' 20.09 previous high school record. Asinga also won the 100m in a wind-aided 9.89.
The 200m race was won by James Dadzie from Western Texas College in a world-leading 19.79 seconds. Less than an hour before the 200m Asinga won a wind-aided (+3.0m/s) 100m dash in 9.89 seconds, beating into second place Dadzie by 0.004 seconds.
Elsewhere, Kennedy Blackmon from the University of Oklahoma won the women's 100m in 11.06 seconds, defeating high schooler Adaejah Hodge (11.11). Later in the day, Hodge took a convincing 200m win in a strong +5.0m/s tailwind in 22.32. She set the second fastest US high school time ever under all conditions.
-->