Ras Al Khaimah Half Marathon Releases Impressive Men's and Women's Elite Fields

Posted by:
Watch Athletics
Thursday, 16 February 2023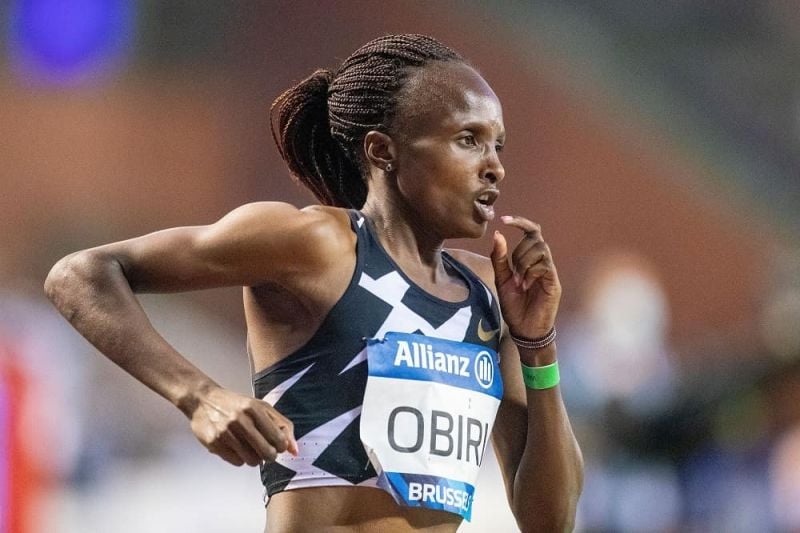 The organizers of the 2023 Ras Al Khaimah Half Marathon released an impressive men's and women's elite fields. The event will kick off on Saturday, February 18 at 7:00 am local time.
The men's elite race at Ras Al Khaimah will have an impressive field that includes ten runners with PBs under one hour, and among them, there are six runners with lifetime best marks faster than 59 minutes.
Read more: How to watch Ras Al Khaimah Half Marathon live online
Three of the top ten finishers at the last year's race Seifu Tura, Daniel Mateiko, and Kennedy Kimutai, are all returning.
Winner of the Chicago Marathon 2021, Ethiopian Seifu Tura seized the fourth position in last year's race with a massive PB of 58:36.
The fastest man in the field is Kenyan Daniel Mateiko, who was 6th last year. He holds a PB of 58:26 from the Valencia Half Marathon in 2021.
"First of all, I would like to thank the race organizers for inviting me back for another opportunity to set a better record. Last year, I ran this course and finished with a good time; however, I'm aiming to secure higher results and potentially break a course record. With such a fast and flat course, I believe anything is possible." Daniel Mateiko said.
Another standout runner is Kennedy Kimutai from Kenya. He will return to the race for the second consecutive year as he aims to beat his 10th-place performance from a year ago and improve his personal best time of 58:28.
Women's Elite
The women's elite lineup is very impressive, featuring double Olympic silver medalist and multiple World athletics championships gold medalist Hellen Obiri, World marathon record holder Brigid Jepchirchir Kosgei, and reigning World marathon champion Gotytom Gebreslase.
Kenya's Hellen Obir is regarded as one of the most decorated distance runners in history. She has won two Olympic silver medals in the 5000m, and nine medals (5 golds) at World Athletics events on the track and cross country. Last year at the RAK Half marathon Obir was second to Ethiopia's Girmawit Gebrzihair Gebru with her personal best time of 64:22.
"I am excited to kick off my competitive season by once again participating in this amazing half marathon on Saturday. I have been training hard for the race in order to put my best foot forward, and if the weather permits, I hope to set a new course record and go home as the new champion." Said Obiri.
Women's marathon record holder (2:14:04) Kenya's Brigid Kosgei holds a personal best time of 64:28 in the half marathon from 2019. She was second in the Ras Al Khaimah Half Marathon in 2020 with 1:04:49.
Gotytom Gebreslase has a personal best time of 65:36 and a marathon personal best time of 2:18:11. Besides winning the World championships marathon last year, she was also the winner of the Berlin Marathon 2021, making her a World Marathon Majors winner.
COMPLETE WOMEN'S ELITE FIELD
1. Brigid Kosgei (KEN) - 64:49
2. Hellen Obiro (KEN) - 64:22
3. Senebre Teferi Sora (ETH) - 65:32
4. Agnes Mumbua Ngolo (KEN) - 66.38
5. Ftaw Zeray Bezabh (ETH) - 66:57
6. Gotytom Teklezgi Gebrselase (ETH) - 65:36
7. Bosena Mulatie Mogesie (ETH) - 65:46
8. Evaline Chirchir (KEN) - 66:01
9. Alemaz Samuel Teshale (ETH) - 68:53
10.Samantha Elizabeth Harrison (GBR) - 69:48
11. Camilla Richardson (FIN) - 1:10:51
COMPLETE MEN'S ELITE FIELD
1. Kennedy Kimutai (KEN) - 58:28
2. Daniel Kiet Mateiko (KEN) - 58:28
3.Seifu Tura Abdiwak (ETH) - 58:36
4. Felix Kipkoech (KEN) - 58:57
5. Andamlak Belihu Berta (ETH) - 58:54
6. Gemchu Dida Diriba (ETH) - 58:54
7. Weldon Kipkirui Langat (KEN) - 60:28
8. Ezra Tanui Kipketer (KEN) - 59:43
9.Sikiyas Misganaw Abate (ETH) - 59:53
10. Amanal Petros (GER) - 60:09
11. Richard Yator Kimunyan (KEN) - 60:11
12. Bernard Kibet Koech (KEN) - 59:57
13.Gerba Beyata Dibaba (KEN) - 59:39
-->