Keely Hodgkinson sets new 600m World Record in Manchester

Posted by:
Watch Athletics
Saturday, 28 January 2023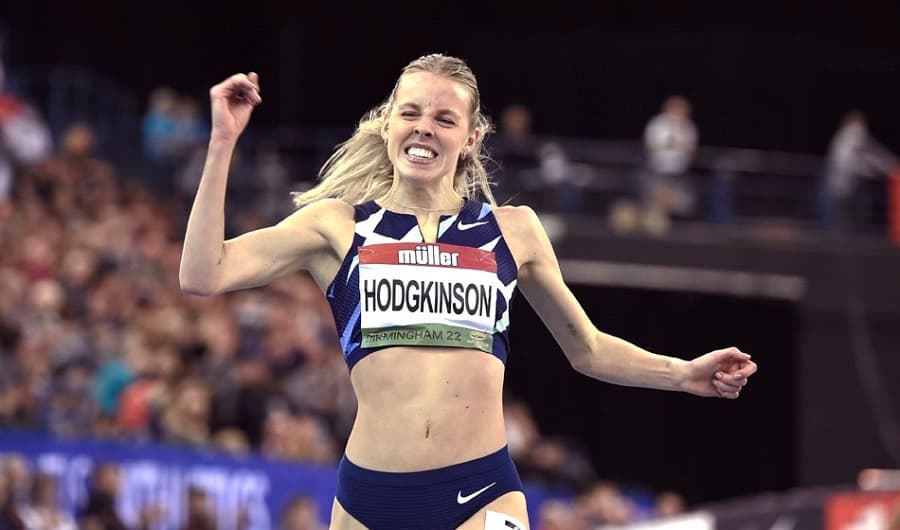 British track star Keely Hodgkinson broke the 600m world indoor record at the World Athletics Indoor Tour Bronze meeting in Manchester, UK, on Saturday (28).
The Olympic and World 800m silver medalist Keely Hodgkinson left a strong message in her season opener by setting a new 600m world record on her home indoor track with an incredible 1:23.41. The 20-year-old shaved 0.03 off the previous record of 1:23.44 set by Olga Kotlyarova from Russia in 2004.

"It was nice to start the season with something fun and accomplish what I set out to do.I expected to break the world record," Hodgkinson told BBC Sport.
"It's a lot different chasing times than it is chasing positions because chasing times, it's all out, and you've got to hope you've got enough in there," she added.
Hodgkinson said she was very satisfied with her season opener and is looking forward to what is forthcoming.
She said she would be attempting to defend her European indoor title in March in Istanbul.
"It'll be my first senior title to try and defend. I'll be 21 while I'm out there, so it'd be a nice birthday present," she said.

Furthermore, in Manchester, world 4x100m medallist Reece Prescod won his 60m heat in 6.60 but did not run the final. Isabelle Boffey won the women's 800m in 2:02.70 before going on to pace the women's 600m.
-->