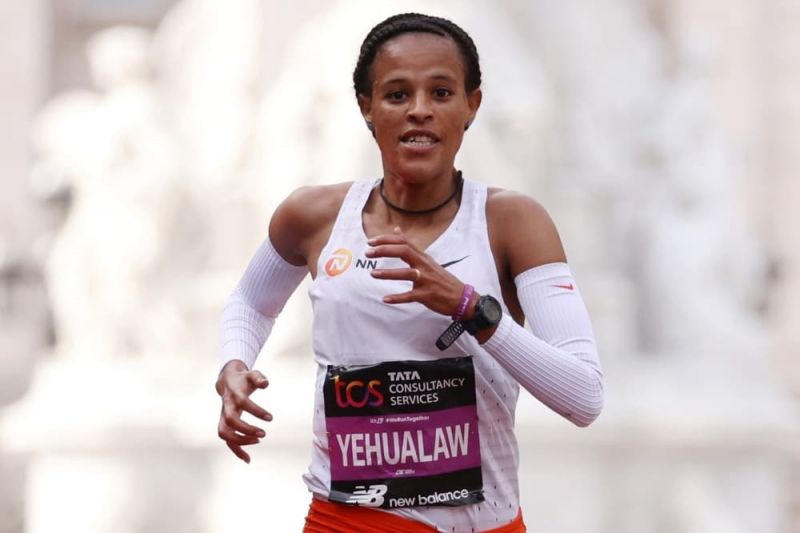 Ethiopian Yalemzerf Yehualaw won a windy 10K Valencia Ibercaja in missing the World record by 5 seconds. The men's race winner Weldon Langatfrom Kenya ran 26:55.
Ethiopia's Yalemzerf Yehualaw came very close to beating her World record at the 10K Valencia Ibercaja as she broke the tape in 29:19, the second-best time in history. Yehualaw set the women's 10km world record at 29:14 just last year in Castellón, Spain.
Jesca Chelangat took second place in 30:01, while Esther Birundu took third in 30:15.
The top two finishers in the men's race stopped the clock in under 27 minutes. Weldon Langat (26:55) defeated his compatriot Carles Langat (26:57) in a sprint finish. Third was Daniel Tumaka, who clocked 27:01. Total of 85 men ran under 29:00 minutes, a number that resembles a high level of this year's 10k Ibercaja Valencia.
-->