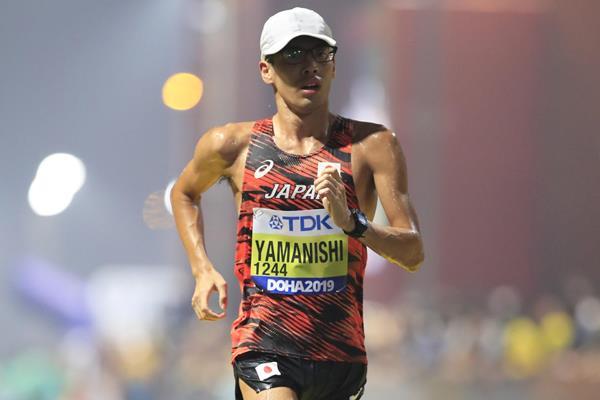 Japan's Tshikazu Yamanishi will defend his world 20 km title won in Doha 2019. Yamanishi won his only 20 km race at the World Race Walking Team Championships in Muscat in 1:22.52 in very hot conditions.
World Athletics Oregon 2022 kicks off today, July 15 at 16:00 GMT. Men's 20km race walk is scheduled at 3:10pm local time (GMT -7).
Yamanishi's compatriot Koki Ikeda won the Olympic silver medal behind Massimo Stano at the Olympic Games in Tokyo and finished second to Yamanishi in Muscat. Ikeda set the world seasonal best time with 1:18:53 in Wajima last April. Eiki Takahashi set his PB of 1:17.26 in Kobe in 2018.
Sweden's Perseus Karlstrom won the 35 km at the World Race Walking Team Championships and clocked seasonal best times of 1:19:42 in the 20 km and a world-leading 37:57:02 in the 10000m on the track setting the fifth best performance on the world all-time list.
The line-up also features Eider Arevalo from Colombia, 20 km world champion in London 2017, Caio Bonfim from Brazil, world bronze medallist in 2017, Pan American Games Brian Pintado from Ecuador, and Germany's Christopher Linke, fourth in the 20 km at the World Championships in Doha 2019 and fifth over the same distance at the Olympic Games in Sapporo 2021, Alvaro Martin from Spain, European champion in Berlin 2018 and second placer in Muscat, Samuel Gathimba, the first Kenyan race walker to win a medal in a senior global event, Chinese record holder Wang Kaihua and Cui Lihong,
Races will be held on a one-kilometre looped course starting and finishing on Martin Luther King Jr Boulevard in front of Autzen Stadium.
World Athletics Championships Live Stream
-->