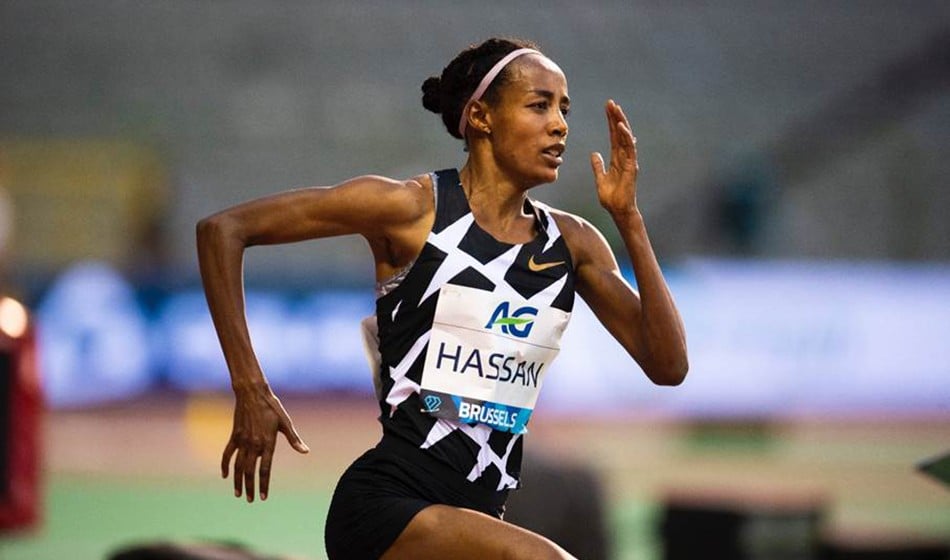 Netherlands' defending 5,000m and 10,000m Olympic Champion Sifan Hassan will make her season debut on Friday (8) at the Stumptown Twilight, a high-performance track meeting in Portland, Oregon. She is scheduled to run the 5000m.
Hassan, who has not run in a single race since September 9 last year, is preparing to compete at next week's World Athletics Championships in Eugene, Oregon, where she will contest in the 1500m, 5,000m, and 10,000m.
At the Tokyo Olympics last year, Hassan won the 5,000m and 10,000m and took the 1500m bronze. She become the first woman to complete the long-distance track double Tirunesh Dibaba at Beijing 2008 Olympics Tirunesh Dibaba at Beijing 2008 Olympics.
Stumptown Twilight Women's 5000m Entries
1 Sifan Hassan Nike 14:27.89
2 Maria Bernard-Galea Saucony Cana 15:51.63
3 Amelia Keyser-Gibson Cascadia Eli 15:52.00
4 Natsuki Sekiya Nike OTC Eli 15:52.55
5 Kate Ayers UVic Track C 15:53.66
6 Ashley Maton Unattached 16:00.00
7 Mao Kogure Juntendo Uni 16:06.87
8 Amanda Phillips Cascadia Eli 16:08.00
9 Carrie Mack Oiselle/Litt 16:10.00
10 Theresa Hailey Oiselle/Litt 16:10.00
11 Gilshanoi Satarova Jr. Kyrgyzstan 16:11.00
12 Caroline Austin Tracksmith 16:39.00
Stumptown Twilight meeting and live stream info
The World Athletics Championships 2022 at Hayward Field in Eugene, Oregon takes place on From Friday ,July 15 Through Sunday, July 24.
-->