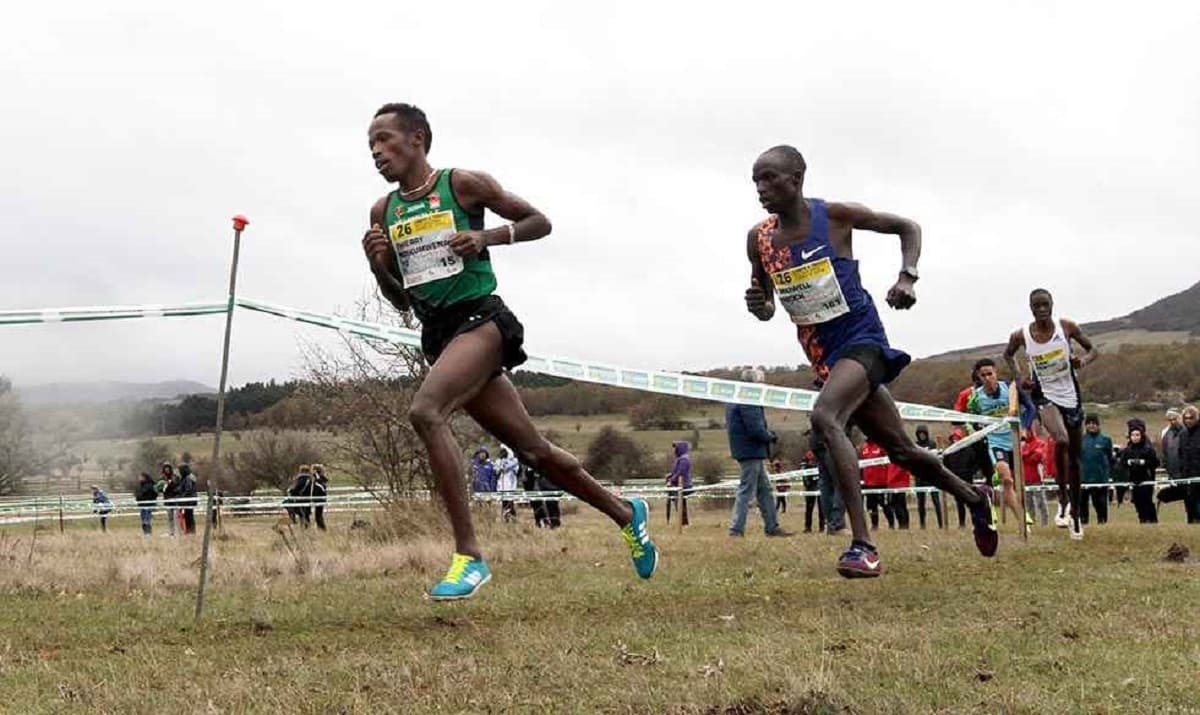 Rodrigue Kwizera from Burundi will be in the spotlight at the Cross Internacional in Venta de Banos, the seventh leg of the 2021 World Athletics Cross Country Tour Gold, on Sunday 19 December. Venta de Banos is a small village of 6400 inhabitants 260 km away from Madrid.
Kwizera, who is based in the Spanish city of Castellon, has won six cross country races on Spanish soil this season, including three vinctories at World Athletics Cross Country Gold races in Soria, San Sebastian and Seville.
Benta de Banos live stream and results
The 22-year-old Burundian runner will face his compatriot Thierry Ndikumenayo, Albert Chemutai from Uganda, who clocked 8:12.29 in the 3000m steeplechase and finished 12th at the 2019 World Cross Country Championships in Ahrus. Chemutai won the Venta de Banos race two years ago beating Ethiopia's Getnet Wale by 48 seconds. The Ugandan athlete will run his cross country race this season.
Ethiopia's Nibret Melak wll make his second appearance on Spanish soil this year after finishing third in Seville. Melak finished second at Campaccio in San Giorgio su Legnano and won the Cinque Mulini in San Vittore Olona last March. During the track season he improved his PB to 12:54.22 in the 5000m in Hengelo. He also ran 27:26 in the 10 km on the road.
Another name to watch is 18-year-old Eritrean runner Merhawi Mebrahtu, who finished fourth in the 3000m and 5000m at the World Under 20 Championships in Nairobi last August and finished second at the Jean Bouin in Barcelona three weeks ago.
Spain will be represented by Nassim Hassaous and Carlos Mayo.
Hassaous finished seventh in the individual race and won the team silver medal at the European Cross Country Championships in Dublin last week. Mayo, who won the European Under 23 gold medal in the 10000m in Bydgoszcz 2017, improved his PB to 27:25.00 and finished 13th over this distance at the Olympic Games in Tokyo.
Kenya's Eva Cherono starts as the favourite in the women's race. Cherono finished eighth at the 2019 World Cross Country Championships in Ahrus and improved her PB in the 10000m to 30:49.23 in Stockolm earlier this year. She finished eighth at the World Cross Country Tour Gold race in Seville last November.
Cherono will take on her compatriot Edinah Jebitok, who holds a 1500m PB of 4:03.46, Ethiopia's Amebaw Ayel, who finished in Alcobendas two weeks ago, Cristina Ruiz from Spain, seventh in the under 23 race at the European Cross Country Championships in Dublin last week, Laura Luengo, fifth in the Alcobendas.
The list of past winners in Venta de Banos features three big Ethiopian runners Kenenisa Bekele (2004), Selemon Barega (2017) and Letesenbet Gidey (2018).
-->