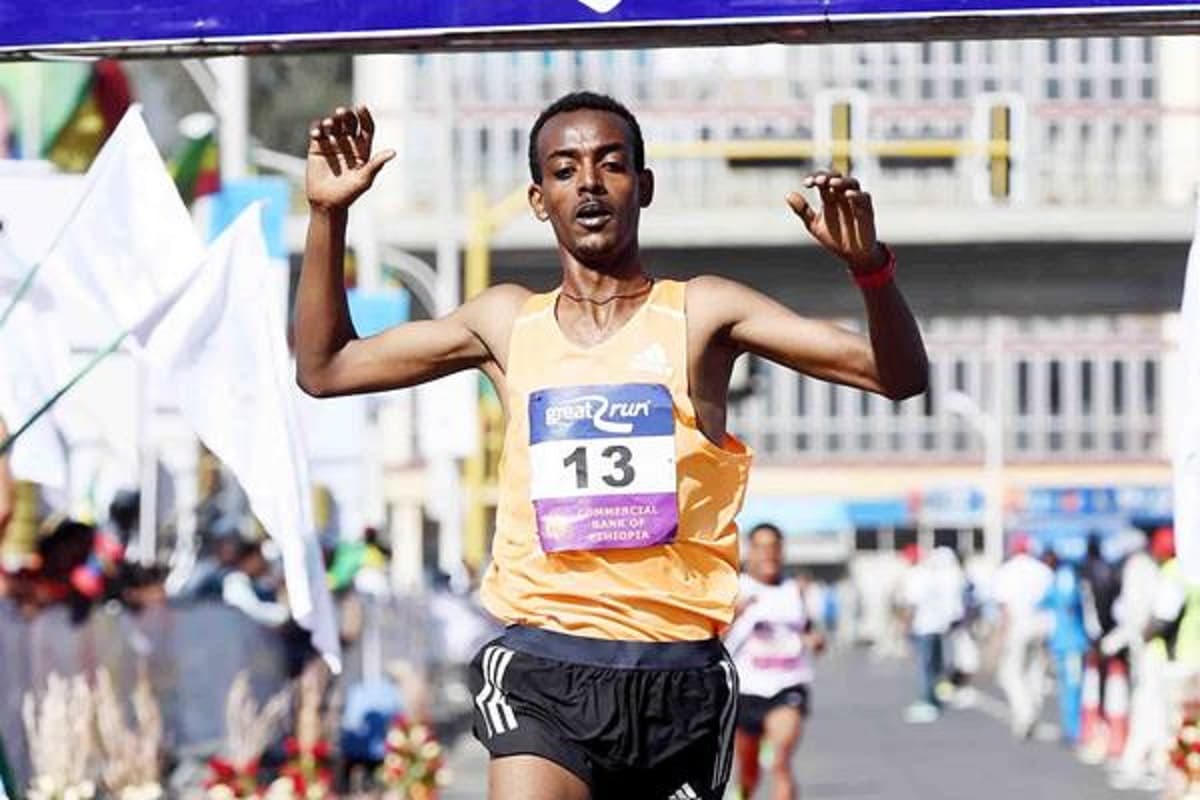 Tamirat Tola, Laul Gebresilase, Laban Korir, Jonathan Korir and Ayele Abshero line up at the TCS Amsterdam Marathon, a World Athletics Elite Platinum Label Race.
Tola set his PB of 2:04:06 at the Dubai Marathon in 2018, which is equal to Amsterdam course record held by Lawrence Cherono in 2018. The Ethiopian runner won the Olympic bronze medal in the 10000m in Rio de Janeiro 2016, the world silver medal in London 2017 and the Dubai Marathon in 2017 in 2:04:11.
"The weather is looking good for Sunday, so I think it is possible to run around my personal best. We will see on Sunday", said Tola.
Gebresilase holds the fastest PB among the entrants with his PB of 2:04:02 set in 2018, when he finished second in Dubai on his debut over the 42 km distance beating Tola by four seconds. The Ethiopian runner clocked 2:04:31 twice at the 2018 Valencia Marathon and the Milano Marathon in 2021.
Laban Korir has competed at the Amsterdam Marathon four times. Korir, who is a training partner of world record holder Eliud Kipchoge, made his marathon debut in Amsterdam in 2011 with a second place in 2:06:05. He finished fourth improving his PB to 2:05:54 in Amsterdam in 2016. The 35-year-old Kenyan runner won the Toronto Marathon in 2014 and finished 11th at the World Championships in Doha.
Jonathan Korir, who also trains with Kipchoge, returns to Amsterdam, where he set his PB of 2:06:51 in 2018 and went on to improve his lifetime best twice to 2:06:45 in Berlin in 2019 and 2:06:40 in Entshede in 2021.
Abshero finished third in London in 2013 in 2:06:57 and holds a PB of 2:04:23 in Dubai in 2012.
The Amsterdam Marathon will also incorporate the Dutch Championships. The favourites are Khalid Choukoud and Michel Butter.
Choukoud improved his PB to 2:09:55 at the Siena Marathon last April and is aiming to run another 2:09 time.
"Whether I can fulfil my favourite role, you can only see after the finish. Anything can happen during a marathon. If you see the difference per kilometre on the PBs, it is very little".
Butter set his PB of 2:09:58 in Amsterdam in 2012 and finished sixth in New York in 2017. The Dutch runner also won the silver medal in the 10000m at the 2007 European Under 23 Championships in Debrecen.
"Fortunately, the time has finally come that we can run again. I am very happy that it is now possible in Amsterdam. Khalid is a huge favourite, but a marathon is still a marathon and it is relentless. After a quick ten kilometres in Manchester, Khalid is in better shape. It gets very exciting. For that second place behind Khalid, that's what I am going for".
More than 45000 participants from 140 countries took part at the 2019 edition of the Amsterdam Marathon. A large mass turn-out is expected to take part at this year's edition.
See the complete elite runners field
Live stream Amsterdam Marathon
-->