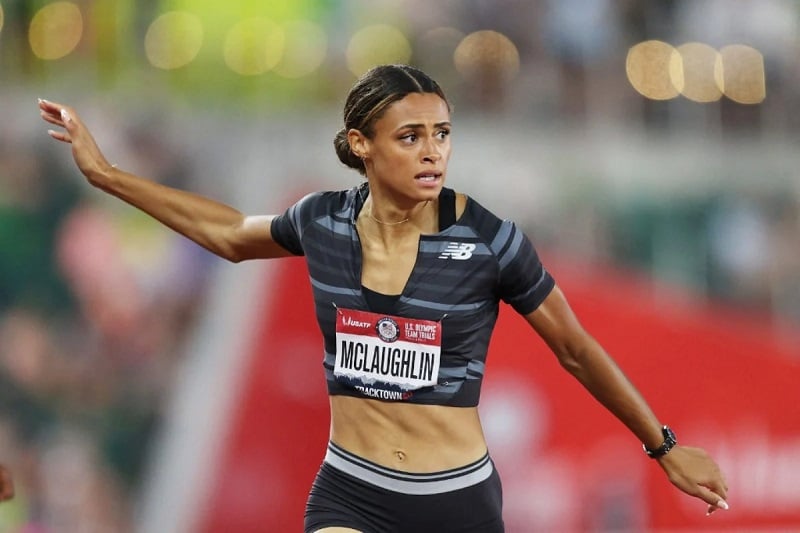 Sydney McLaughlin smashed the women's 400m hurdles record with a stunning performance of 51.90 seconds to win the U.S. track and field Olympic trials and to remove Dalilah Muhammad (former record-holder) as the gold-medal favorite for the Tokyo Olympics in Eugene on Sunday, June 27.
The 21-year-old became the first woman in history to run the 400m hurdles under 52 seconds.
McLaughlin broke Rio Olympic champion Dalilah Muhammad's previous World record mark of 52.16.
"This season, working with my new coach and just my new support system, it's truly just faith and trusting the process and I couldn't ask for anything more," said McLaughlin.
Dalilah Muhammad finished second in her season's best of 52.42 seconds while Anna Cockrell clocked a new personal best of 53.70 to take third place.
Women's 400m hurdles results | See the full U.S. track and field Olympic trials results
1. Sydney McLaughlin 51.90 WR
2. Dalilah Muhammad 52.42 SB
3. Anna Cockrell 53.70 PB
4. Shamier Little 53.85
5. Cassandra Tate 56.51
6. Deonca Bookman 56.90
7. Ashley Spencer 1:00.19
8. DQ Nnenya Hailey
-->