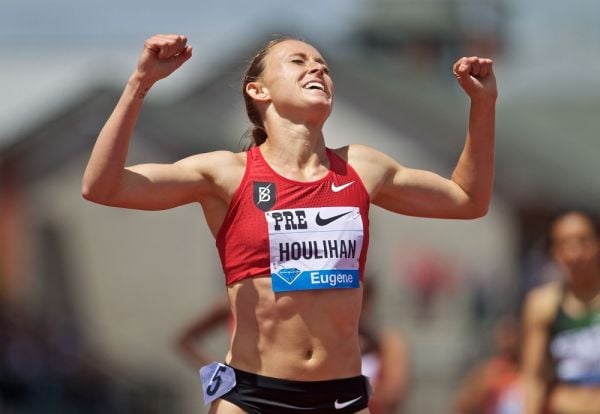 Shelby Houlihan, who was banned from track and field for four years for doping will compete at the US track and field Olympic team trials.
The American record holder at 1500m and 5000m is on the start list for Friday's preliminaries only two days after she was banned for testing positive for an anabolic steroid nandrolone.
The 28-year-old is appealing against the ban and is blaming her positive doping test on a Mexican burrito.
The USA Track and Field (USATF) said that they allow athletes to compete while there is an active appeal process. It also said there were no plans to take her off.
"You can always resolve the outcome later, but you can't re-run a race," USATF CEO Max Siegel said.
"I'm trying to exhaust every option" to overturn the ban," Houlihan told Fox News.
"I'm putting all my trust in the process,
"I've tried to so far and honestly it's failed me. But I'm going to keep trusting that the truth will come out and that I will be able to compete in the coming years.
"I worked really hard and I'm in the best shape of my life right now but I'm trying to trust the process and hope that I can get justice from this." She added.
If her ban is upheld, Houlihan will miss both the Tokyo 2020 and Paris 2024 Olympics.
-->