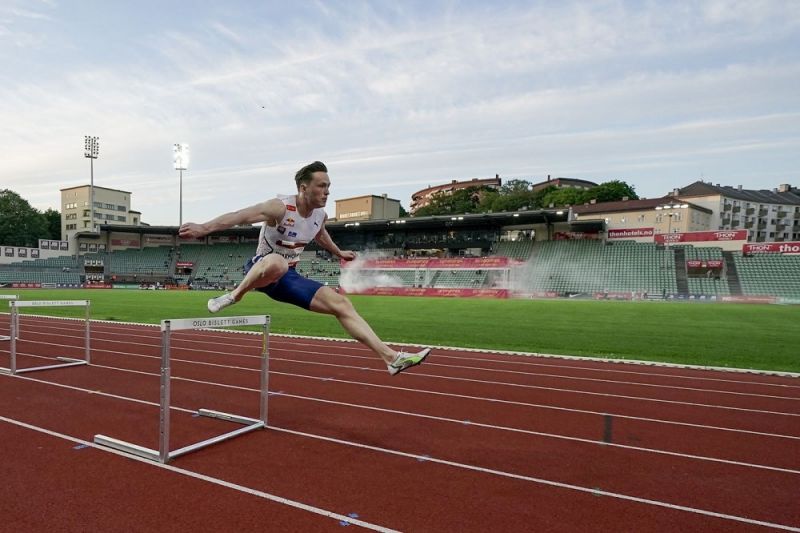 Karsten Warholm smashed his own one-year-old world 300m hurdles record at the Bislett Night of Highlights meeting in Oslo on Friday.
The two-time world champion over 400m hurdles in his first outdoor race in 2021 clocked an impressive 33.26 shaving 0.30 seconds from his previous mark from the Impossible Games last year.
Warholm's 400m hurdles personal best is 46.87 just 0.09 seconds slower than Kevin Young's World record of 46.78.
In the women's 3000m, Karoline Bjerkeli Grovdal ran 8:30.84, faster than the current Norwegian record held by Grete Waitz of 8:31.75. However, her mark will not count as a new national record because she used male pacemakers and ran with shoes that are not approved by the World Athletics (for the track events shoes sole has to be inferior to 25mm but the ones Grovdal used were more than 40 millimeters). She used the shoes to avoid any unnecessary injuries.
-->