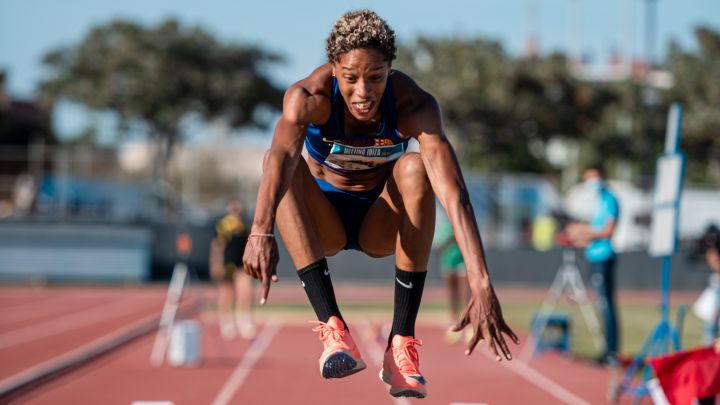 Venezuela's Julimar Rojas and Hugues Fabrice Zango of Burkina Faso produced the triple jump World leads on Saturday (8).
The 4-time World champion, Rojas, competing at the Meeting de Atletismo Toni Bonet in Ibiza, Spain jumped 15.14m in round two to set the best women's triple jump mark in the World this year. In round four Rojas impressed again by sailing over the 15m mark with 15.01m effort.
"I am happy with my result today but at the same time I am also disappointed about those fouls," said Rojas, who fouled 4 of her 6 attempts.
Hugues Fabrice Zango who competed in a meeting in Montpellier, France in his best try managed to leap 17.40 m (0 m / s).
Julimar Rojas and Hugues Fabrice Zango are Word indoor record holders in the women's and men's triple jump respectively. Rojas set her personal best and the indoor world record of 15.43 meters in February last year, while Zango broke the world indoor record with 18.07m this year on January 16 in Aubierre, France.
-->