• Adrian Piperi 21.12m improves his own NCAA shot put record with 21.12m

Posted by:
Watch Athletics
Saturday, 23 January 2021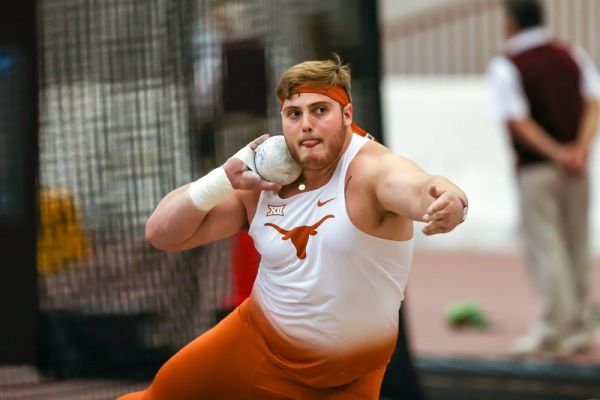 Adrian Piperi a senior of the University of Texas improved his previous collegiate (NCAA) best with a huge 21.12m (69-3½) throw to win the shot at the Wooo Pig Classic in Fayetteville, Arkansas on Friday (22).
Amon Kemboi of Arkansas clocked the fastest mile indoors in the world with a PB run of 3:58.26.
Twanisha Terry equaled the best time in the world this year and her PB to win the women's 60m dash in a blazing time of 7.14 seconds.
Tara Davis (USC), the American junior world-record holder, of Texas, won the women's long jump with an indoor 2nd best mark in the NCAA this year and the fourth-best in the world of 6.56m/21-6.25.
A former NCAA Indoor hurdles champion, Chanel Brissett of Texas won the women's 60m hurdles. She clocked 8.13 to advance to the finals, where she won with an 8.07 edging out her former USC teammate, Mecca McGlaston, by 0.01 of a second.
Lauren Gregory of Arkansas dominated the women's 3000m run clocking the NCAA and World lead of 9:01.44.