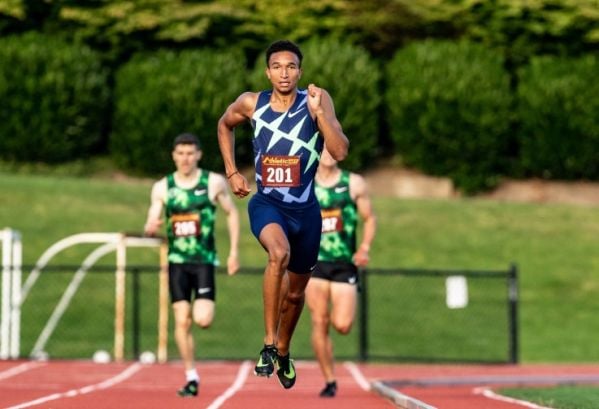 Donovan Brazier set a new 800m World lead at the Big Friendly track meet in Portland, Oregon on late Friday (31) night.
The reigning World champion, Brazier, clocked 1:43.84 to establish a new World lead in the 800m.
Less than an hour later Brazier ran the final leg of mixed 4x400m relay clocking 47.06 to secure the win for his team. He will travel to Europe, where he is set to run the 800 at the Monaco Diamond League on August 14.
A Scottish runner Josh Kerr highlighted the men's 1500m by setting a new World lead of 3:34.53.
Japanese runner Suguru Osako edged American Garrett Heath to win the men's 3000m in 7:54.49.
In another meeting in Portland, Oregon the Bowerman Track Club (BTC) squad of Colleen Quigley, Elise Cranny, Karissa Schweizer, and Shelby Houlihan set a women's 4x1500m world record clocking 16:27.02. They broke the previous record of 16:33.58 set by Kenya at the 2014 World Relays.
See Big Friendly meet results.
See Intrasquad meet iV results.

-->